It has been two years since Vivo launched its last flagship smartphone Vivo Xplay 3S, so this seems high time that Vivo may announce its new flagship. A teaser from Vivo on their Weibo account hints at a possible Vivo Xplay 5S.
Xplay 3S, the last flagship from Vivo, surprised the world by being the first 2K smartphone and also the first Chinese smartphone to come with a fingerprint scanner. Although the Xplay 3S is two years old now, but it is still an awesome phone to own. However, there is no denying that Vivo needs to catch up with the latest features offered by other modern devices and, to keep up with the competition, this is the perfect time for Vivo to announce a new flagship.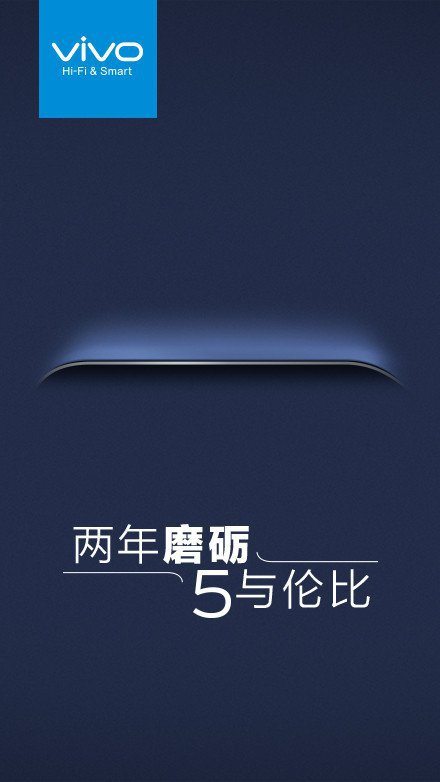 The teaser image shows a number 5 and the post suggests that the new smartphone will be 'fast' and 'unmatched'. It also hints at a curved display, which we are speculating because of the image of a curved phone part.
Vivo has proved to be very good at keeping their upcoming phones a well-kept secret. However, an Antutu result from some Snapdragon 820-powered phone a few weeks back hints that the new Vivo Xplay 5S may have a 5.5-inch Quad HD display, 16-megapixel rear camera, 8-megapixel front-shooter, 4GB RAM and Android 6.0.
MWC 2016 is just around the corner and is the perfect stage for Vivo to announce its new flagship Vivo Xplay 5S.
Stay connected for more updates and do leave your suggestions and queries in the comment box below.