Few may call this an overkill, but nevertheless the new Vivo flagship, Vivo XPlay 5 is indeed coming with a galloping 6 GB of RAM. The news was finally confirmed by Vivo yesterday through its official weibo page. After a long wait of almost two years, the much anticipated Vivo XPlay 5 is coming out at the Beijing's Water Cube Convention Centre on March 1st.
The XPlay 5 will be the first smartphone in the world to feature 6 GB of RAM. This has been made possible through Samsung's new age DRAM chips. Until now, we have seen 4 GB of RAM in many devices, but this is taking the competition to a whole new level. Whether this much amount of RAM will be of any significance or not is still debatable and we will find this out soon.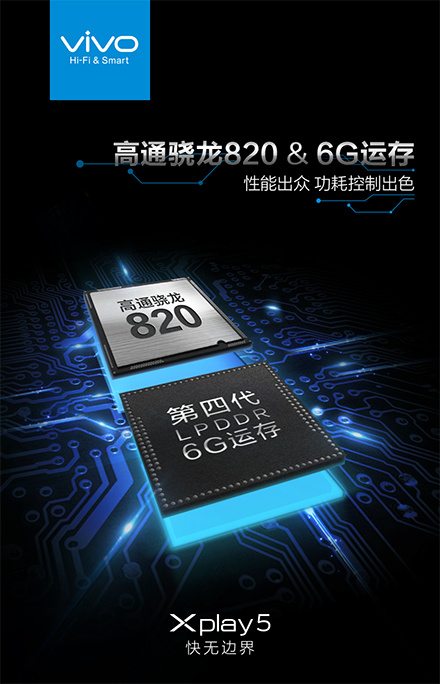 The spec sheet of the device features the latest and most powerful Qualcomm Snapdragon 820 chipset, a 6-inch dual-curved display, 16/8 MP camera combination, and a huge 4,300mAh battery. Rumours also suggest solar-charging, which will be quite intriguing. Vivo has a habit of disclosing the features through a series of teasers, so expect the other cool features being announced soon.
The device is just a few days away and the tension around it is already building up. What do you think about this 6 GB of RAM? Whether this is an overkill or will provide significant performance improvement. Do let us know.