The Vivo X6 was officially teased last week, and though we were lucky enough to catch the phone in pictures, not much is known about the device at this point of time. The X6 came at a time when everyone was expecting the company to reveal the Vivo Xplay 5S. Fortunately for Vivo, the X6 has been well-received and people are anticipating its official launch. However, It looks like the company wants to leak the features of the phone one by one rather than all at once.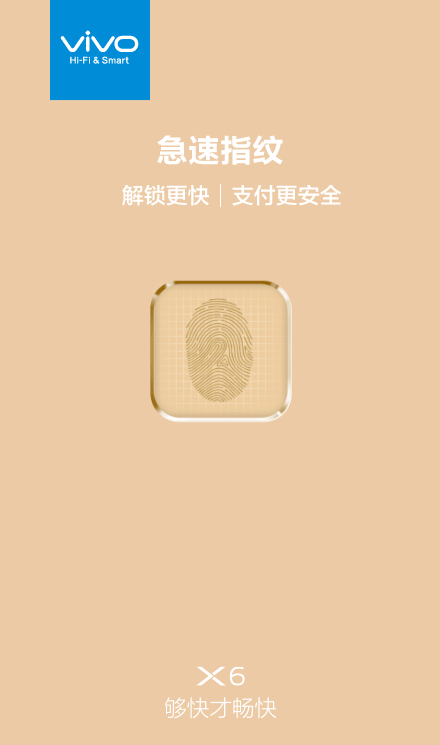 Vivo today has made it official that the Vivo X6 will get a fingerprint ID sensor. Well, we're not surprised, as this feature is now expected in all flagship smartphones now. But what's actually exciting is that the fingerprint ID in the Vivo X6 will support mobile payment. What this means is that you just need to place your finger on the fingerprint sensor in order to make lightning-fast payments at various stores. Looking at how Apple Pay, Android Pay, and Samsung Pay are garnering a lot of appreciation, this feature might very well work out in the favour of Vivo X6's sales.
Vivo hasn't revealed any more information about the X6. But looking at how thing's are progressing, we expect the phone to be launched soon. Rumored specs about the phone include a 6-inch 2K screen, 4GB of RAM, 32GB internal storage, Helio X20 (MT6797) deca-core processor, force touch, and Hi Fi audio.