Vivo V5 got released just a few months ago, but Vivo decided to present an improved model for 2017. The Vivo V5 Plus comes with a couple of improvements, but also with an increased price. Is the new model worth buying over the original, and are the improvements worth the higher price? Found out here.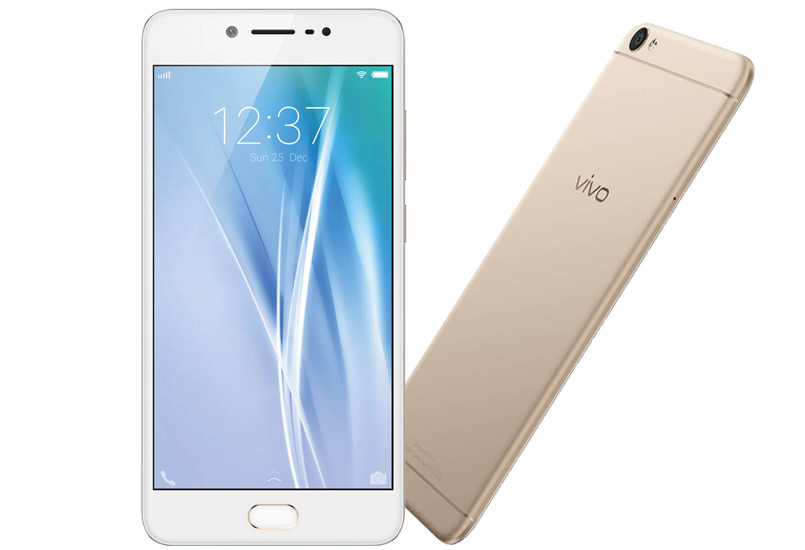 Most Notable Improvements
Vivo V5 Plus comes with a better processor, a sharper screen, and a couple of other improvements.
Looking at the chipset, the Vivo V5 is equipped with MediaTek MT6750 chipset, consisting out of 4 Cortex-A53 cores working at 1.5 GHz, coupled with four A53 cores running at 1.0 GHz. It can achieve around 41,000 points in AnTuTu benchmark.
The new V5 Plus is powered by Snapdragon 625 (Octa-core 2.0 GHz Cortex-A53 coupled with Adreno 506 GPU), which can go up to 62,000 points. Since Snapdragon rocks eight cores running at 2.0 GHz along with a powerful Adreno 506 GPU, the Vivo V5 Plus has a clear advantage over the V5.
Further, The V5 Plus comes with a sharper screen. While the original model features a 5.5-inch, 720p (720 x 1280 pixels, 267 PPI pixel density) IPS LCD screen, the new V5 Plus comes with a 5.5-inch fullHD (1080 x 1920 pixels, 401 PPI pixel density) screen. Another huge advantage over the original model.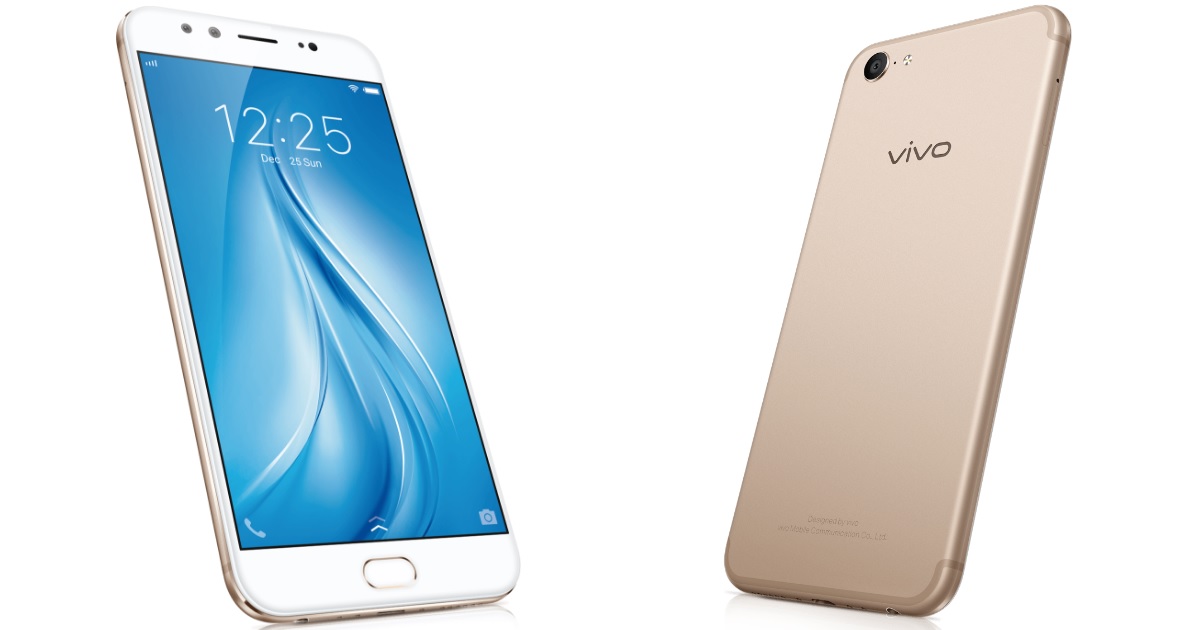 Other Improvements
The camera also saw an upgrade. While the Vivo V5 sports a 13 MP camera with phase detection autofocus, capable of recording 1080p at 30fps videos, the Vivo V5 Plus offers a 16 MP (f/2.0) main camera supporting phase detection autofocus and 4K video recording ([email protected]).
V5 is a selfie-centric model, coming with a 20 MP (f/2.0) selfie camera capable of snapping excellent photos. The successor comes equipped with a Dual (20 MP + 8 MP, f/2.0) camera setup on the front, something we don't see every day. If Vivo decided to place a LED flash on the front, the V5 Plus would probably end up being an ultimate selfie device.
Battery found on the V5 Plus is a bit larger (3160 mAh) compared to the Vivo V5 (3000 mAh), but it should provide a noticeable improvement because the Snapdragon 625 is more power efficient than the MediaTek solution powering the V5. The new model also supports fast battery charging since it is equipped with a Snapdragon processor.
The Vivo V5 Plus got a bump in the size of the internal memory, offering 64 GB along with 4 GB of RAM, but without an SD card slot. Although the V5 comes only with 32 GB of built-in memory, the phone supports SD cards. The V5 also packs 4 GB of RAM.
The new model is a bit more compact compared to the original (152.6 x 74 x 7.3 mm vs. 153.8 x 75.5 x 7.6 mm).
Pricing, Conclusion
Vivo V5 can be found for around Rs 15,800 ($230). The V5 Plus is expected to sport a price of around Rs 28,000 ($410) once it goes on sale on February 1, 2017.
The price difference is staggering like the two models aim for two completely different parts of the market. Yes, the Vivo V5 Plus comes with lots of enhancements, but it also costs almost double. Is it worth the price? For the specs, the phone offers (4 GB of RAM, Snapdragon 625) the Vivo V5 Plus is just too expensive. If you think about skipping the V5 and going for the V5 Plus, buy it only if you desire to have a dual front camera setup.
For instance, the recent OnePlus 3T costs just Rs. 2,000 more but it offers a supreme chipset (Snapdragon 821), much better chassis, a 5.5-inch, 1080p, AMOLED screen, more than a solid camera and a bigger battery with the capacity of 3,400 mAh. Much better choice than the Vivo V5 Plus.