History has released a new trailer for Vikings Season 5 three days back. As we are coming closer to the premiere, new spoilers are constantly creating headlines. In our previous article, we also reported that filming for Vikings Season 6 has already been started. However, some new reports suggest that the filming has been stopped for an indefinite period due to the hurricane in Ireland. This is what announced by one of the series actor, Alexander Ludwig (Bjorn Lothbrok).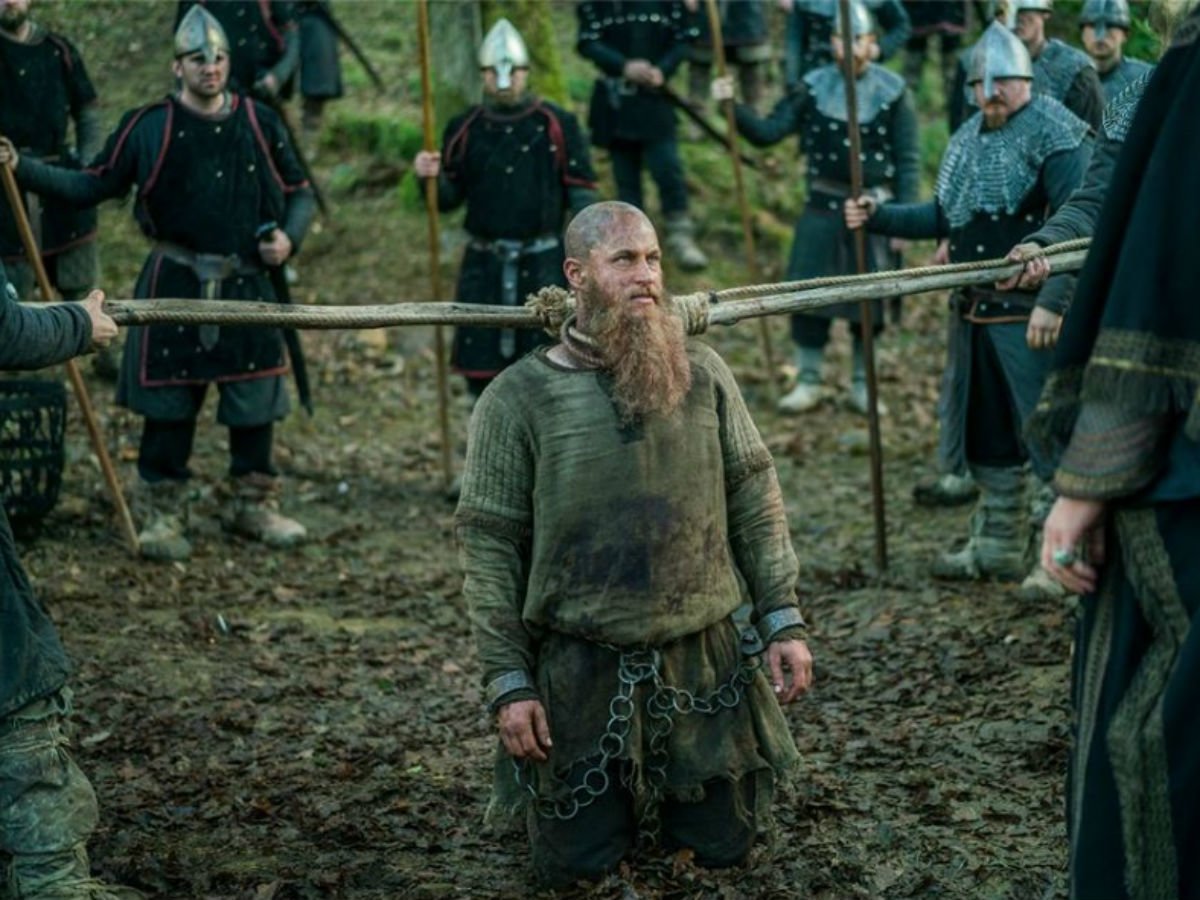 The recently released trailer for Vikings Season 5 teases a war against Katheryn Winnick's character Lagertha followed by a war among the brothers. A civil war between Ubbe (Jordan Patrick Smith) and Ivar the Boneless (Alex Høgh Andersen) is expected in the upcoming season, as teased in the trailer. Ubbe may create an alliance with Lagertha to rule Kattegat himself. Ivar has chosen the path of destruction and the recently released video is focused on him in maximum ways.
According to International Business Times, Ivar is highly interested to rage a war against Lagertha although Bjorn Ironside (Alexander Ludwig) thinks that such a war will decline the confidence of their people mainly during the time of new threats. Ivar not only foresees a war against Lagartha, he also wants a war among all other brothers. Now the viewers are waiting to see if Ivar will be able to secure his position and become the next king. The recently released trailer contains a voiceover that seems to be Ivar's in which he forces someone to fight for him or give up his life.
On the other hand, Ivar is heard giving threat to someone in the teaser. Even the teaser concludes with the shieldmaiden Lagartha who is surprisingly seen saying 'Now I can die.' The viewers believe that instead of making a ground for her own death what she is seen saying in the trailer, she is just reacting to Astrid's (Josefin Asplund) probable death in the upcoming season.
Vikings Season 5 premieres on Wednesday, November 29, 2017 on History.