Vikings season 4 concluded a few months ago, on February 1, 2017, and fans are now eagerly waiting for the next season to arrive. The previous season was a rather interesting one as it was filled with thrilling moments and revealed a lot of stuff. And this is the very reason why fans are currently craving for more. The previous season left some questions unanswered and fans are wondering what the next season is going to feature.
Vikings Season 5's Sahara Details 
Recently, to get fans hyped up for the upcoming season of Vikings, the studio behind the show released a new set of photos which give fans a glimpse at the next season. It was previously revealed that although most scenes of Vikings season 5 have been shot in Ireland, some scenes were also shot in Morocco as Bjorn Ironside is going to explore the Mediterranean in Vikings season 5. While talking to Entertainment Weekly, the creator of Vikings, Michael Hirst claimed that will absolutely love seeing Vikings wandering around in the Sahara. "When you see the Vikings in the Sahara, in these sand dunes… you'd never seen that palette on the show before," said Michael Hirst. "It's exquisite and wonderful."
Vikings Season 5 New Set Of Photos Revealed 
EW also managed to share some new photos from Vikings season 5, and they are without any doubt, amazing. The first picture is of Bjorn who is seen riding a camel in a desert.
The second picture, on the other hand, is of Ivar the Boneless. Ivar is seen sitting against his chariot in the rain while screaming over something.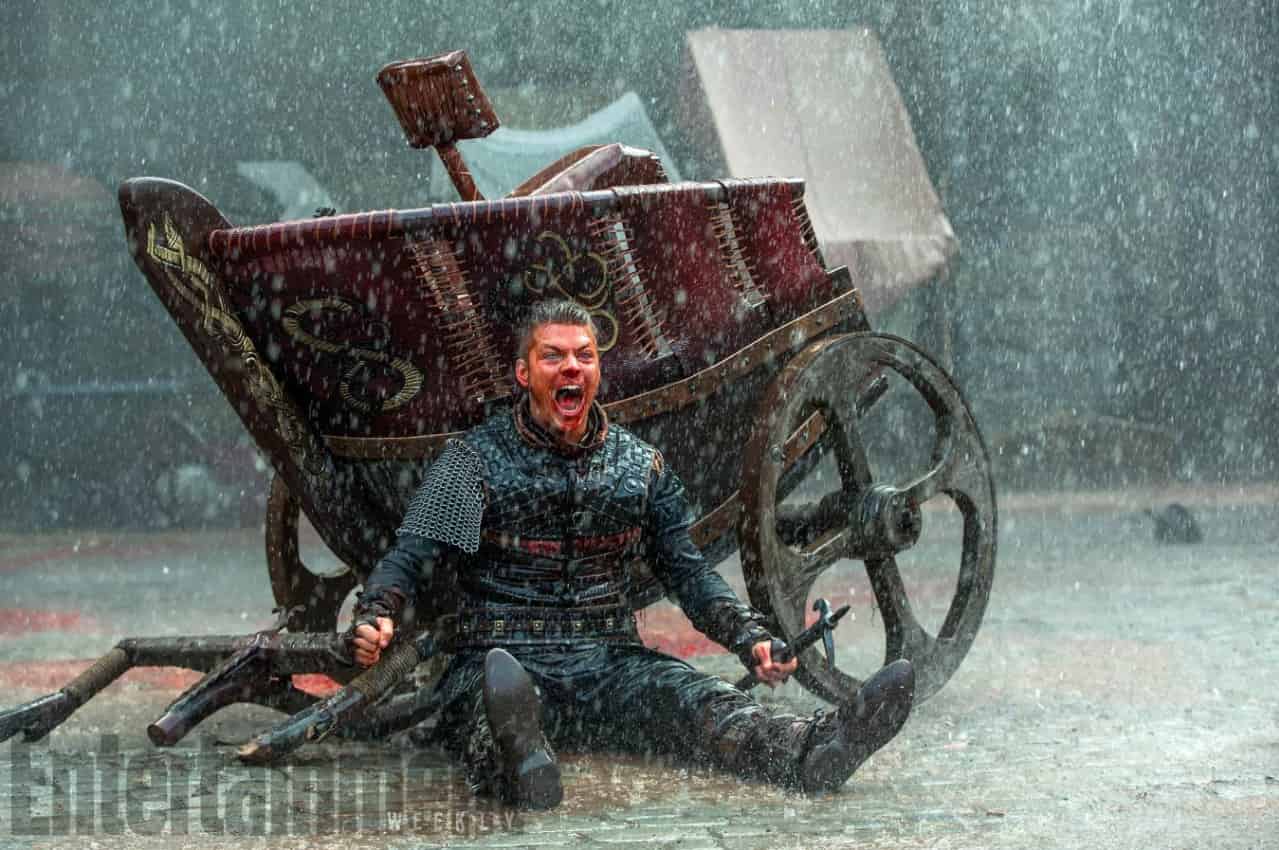 Michael Hirst even decided to explain the scenario of the picture to fans. "He's given a chariot to travel around in, and being Ivar, he travels around in it completely recklessly, and crashes it at a very inopportune moment. The moment he's crashed it and leans up against the wheels, he realizes he's surrounded by Saxon warriors," said Hirst. "He laughs at them and he taunts them. He is Ivar the Boneless, and it doesn't matter how many arrows they shoot, they cannot kill him." The last picture is of Heahmund, who is seen wielding his sword in the middle of some battle. Hirst also revealed that Heahmund and Ivar are going to develop a level of regard for each other in Vikings season 5.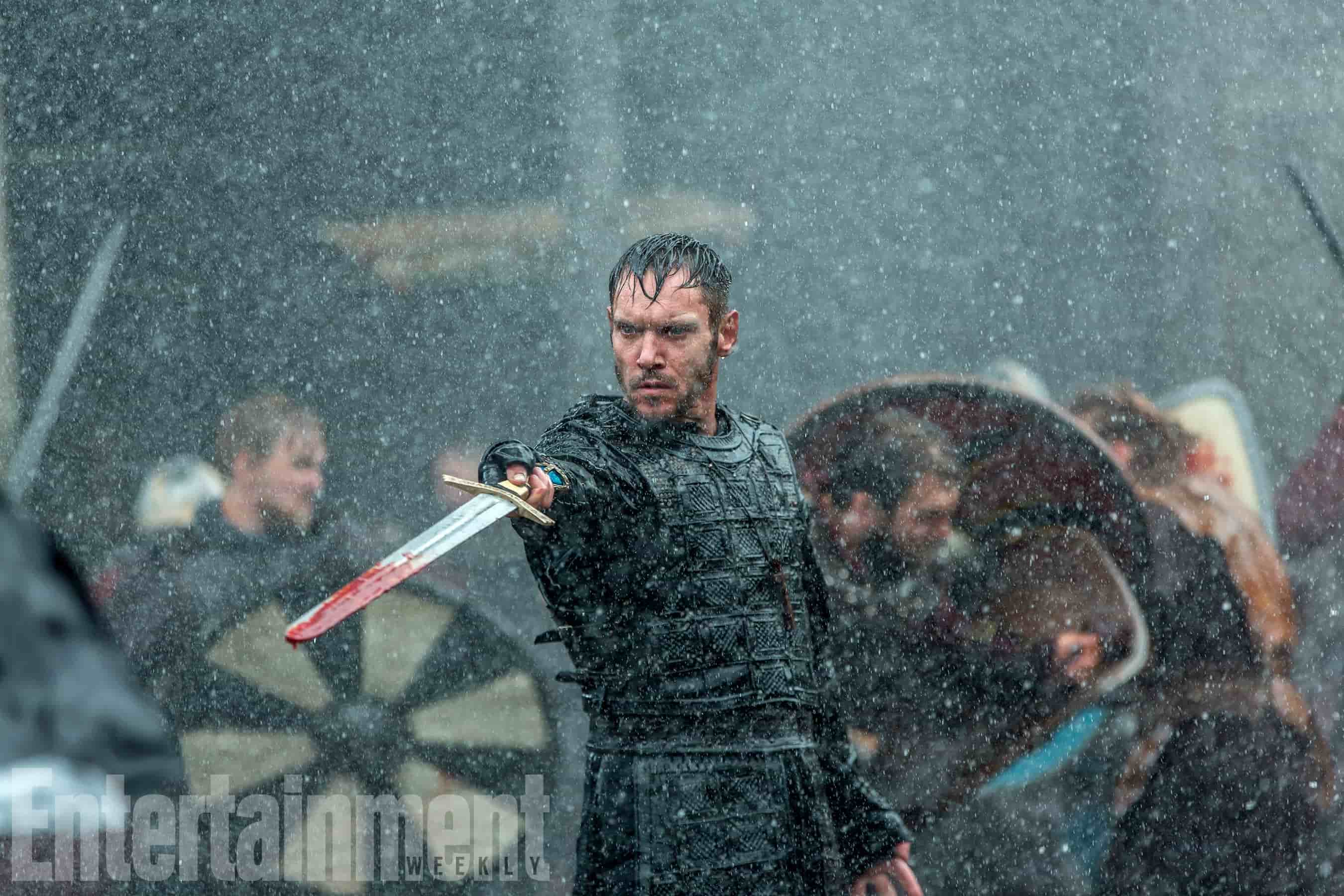 Vikings Season 5 Spoilers 
Along with this, it was some time ago revealed that the Lothbrok Brothers will go against each other in Vikings season 5. The creator of the series claimed that a war between the brothers will take place as soon as one of the brothers tries to claim the throne their father left behind. In addition to this, the creator also revealed how the first season will start. On the other hand, Lagertha is said to be in great danger in the next season. It is said that Harald is going to become a big threat to Lagertha's life.
Vikings Season 5 Release Date 
Vikings season 5 is currently expected to arrive in November 2017. Let us know if you're excited about it or not in the comments below.