Fans will be highly glad to know that the production of 'Vikings' season 5 has just wrapped up and now we all are looking at the declaration of the release date of the series. Now it looks like there is a lot in store for the characters of History Channel's historical drama television series.
One of the highly anticipated shows of 2017, 'Vikings' season 5 is finally all set to make a grand comeback and there is no doubt that the series is going to have multiple new turns and twists to keeps the viewers intact.
According to Korea Portal, 'Vikings' season 5 spoilers suggest that Travis Fimmel's character, Ragnar Lothbrok may be killed in the upcoming episodes. The 37-year old lead actor Fimmel is said to leave the series for his other committed projects. On the other hand, King Ecbert of Wessex (Linus Roache), Rollo (Clive Standen) and Helga's (Maude Hirst) fate is quite uncertain in the upcoming episodes of season 5. Whereas, some viewers and experts believe that Rollo might get a chance to become the King in the upcoming season.
Apart from all these spoilers, another interesting part of 'Vikings' season 5 is that the season this time is going to be the longest among all the previous seasons. It is rumored to have 20 episodes, but so far nothing is confirmed. You should never miss a single episode of season 5 because there could be the death of many existing characters. However, the expected demise of Ragnar Lothbrok will surely increase the heat of the show.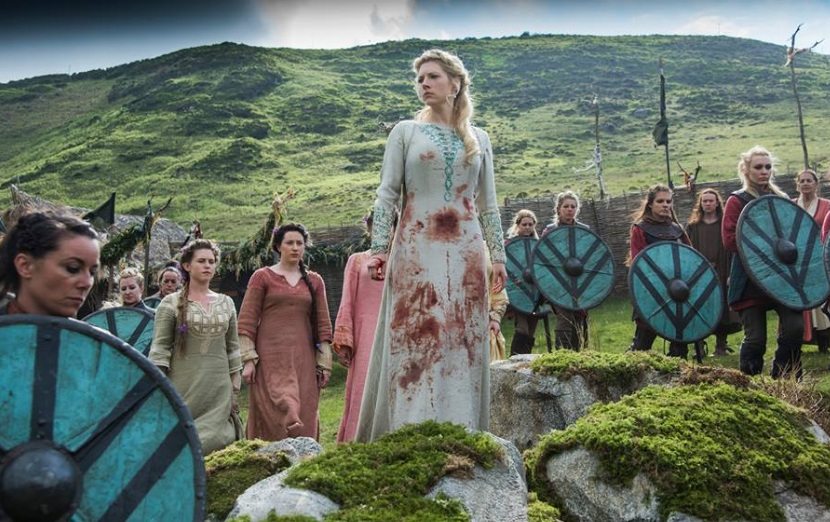 Remember that the shooting of this much-awaited television series took place on the locations in Iceland, Morocco and Ireland. Overall, the series is expected to meet all the requirements that fans have been constantly seeking since the disappearance of season 4. Stay tuned with us to get latest updates on the series.