Vikings season 4 ended a few months ago, in February 2017 and fans of the critically acclaimed series have been eagerly waiting for the next season to arrive since then. The previous season was a rather interesting one as it was filled with action and was even considered as the best season so far. And this is the very reason why fans are currently craving for more. While fans wait for the next season to arrive, many rumors and speculations regarding what could happen in the upcoming season surfaced, thus giving an increase to its hype. Recently, it was reported that Ivar the Boneless might use another way to kill Lagertha.
Ivar The Boneless To Torture Lagertha In Vikings Season 5 
Despite his disability, Ivar the Boneless is going to play a really important role in Vikings season 5. It is said that the latter is going to avenge the death of his mother Aslaug in the upcoming season by killing Lagertha. He is going to make Lagertha pay for what she did to his mother, and it seems that he might have something different in mind to kill her.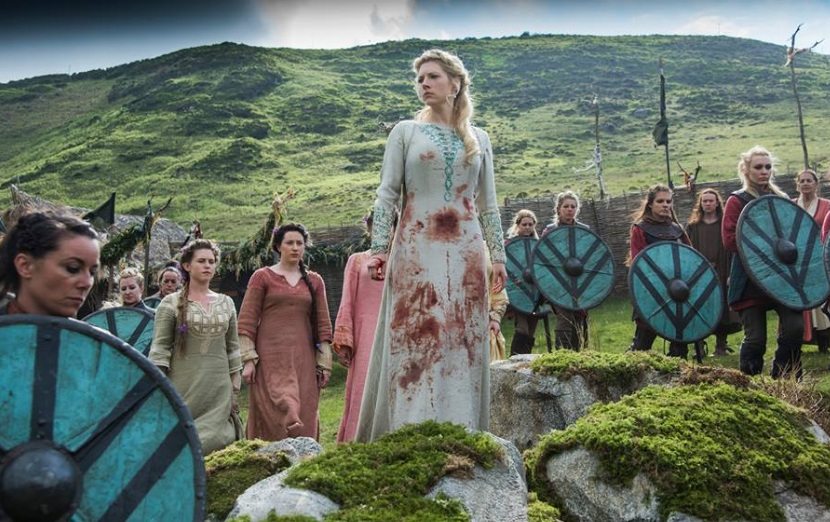 Back in season 4, it was confirmed that Ivar has intentions to kill Lagertha. Even the official trailer of Vikings season 5 confirmed that Ivar and Lagertha will be on different sides in the civil war that will take place soon. However, in the trailer, Lagertha was seen staring down at a fallen comrade, and fans currently believe that it will be Astrid. Not only this, but it is currently said that it will be Ivar who will kill Astrid in order to make sure Lagertha suffers for what she did. So this basically means Ivar is going to take the life of someone close to Lagertha, who seems to be Astrid.
Vikings Season 5 To Take The Show To A Whole New Level 
On the other hand, the Senior Vice President of History, Arturo Interian claimed that Vikings season 5 will take the show to a whole new level. According to him, fans will get to see places they have never ever seen before. In addition to this, it was revealed that the premiere episode of Vikings season 5 is going to be a two-hour long special episode.
Vikings Season 5 Release Date 
Vikings season 5 is currently scheduled to arrive on November 29, 2017. The next season will feature a civil war between the Lothbrok brothers. Let us know if you're excited for it or not in the comments below.