Before today, fans didn't know exactly when the next season of their favorite series will arrive. Back in March, History did renew the show for a fifth season, but no release date was provided for it. However, fans will be glad to know that the premiere date of Vikings season 5 has been officially revealed.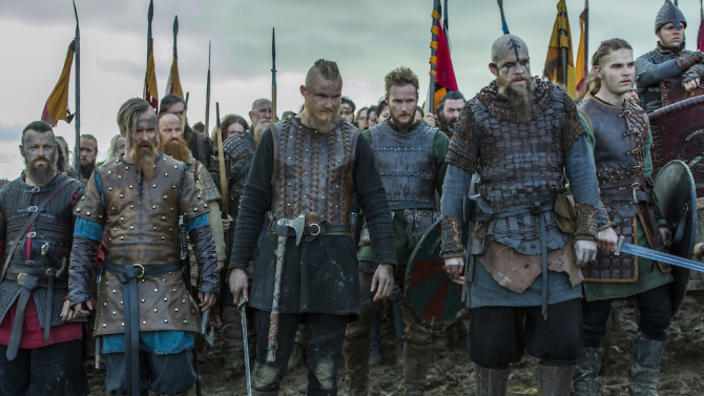 Recently, during Vikings' Q&A panel which was held on Friday, revealed a lot of interesting stuff about the show. At first, it was revealed that the actor who plays the role of Ivar the Boneless crawled for three entire weeks in order to prepare for his role. In addition to this, Michael Hirst, the creator of Vikings revealed that he missed both Ragnar and Travis in season 5. "Ragnar was a huge part of my life as well as Travis," said his while talking about Vikings season 5. After some time, the panel ended. However, there was a big surprise waiting for fans at the end of the panel.
Vikings Season 5 New Trailer 
Right after the panel ended, a brand new trailer of Vikings season 5 was released. The trailer has a length of around two minutes and twenty-two seconds and it basically gives fans a closer look at the upcoming season. The trailer basically shows what will happen now that the king is gone and how the Lothbrok brothers are going to fight for the throne. The creator of the show previously revealed that a war between the brothers will take place as soon as one of them tries to claim the throne. At the end of the trailer, it is revealed that Vikings season 5 will premiere on November 29, 2017. You can have a look at the new trailer of Vikings season 5 below and get yourself hyped up for it.
Vikings Season 5 Release Date 
Vikings season 5 is currently scheduled to arrive on November 29, 2017. The next season is said to better than the previous season as it will be filled with action. During the recent panel, it was revealed that Michael Hirst has started writing the episodes of Vikings season 6.