Vikings season 4 ended at the start of the previous month, on February 1, and fans have been eagerly waiting for the next season to arrive since then. The previous season was a rather amazing one as it was filled with action and revealed a lot of secrets. This is the very reason why fans are currently craving for more. But fans currently don't know exactly when the next season will arrive. However, to keep them hyped up for the next season, the cast members of Vikings have been revealing stuff about it from time to time.
Lagertha Gets A New Throne? 
Recently, the actor who plays the role of Lagertha in Vikings, Katheryn Winnick revealed something interesting about her character. What she did was that she posted a picture on her twitter profile in which she was sitting on a chair. According to her, that was her new chair, meaning that it was her new throne. However, we currently don't know whether it is an actual throne or just something for some promotional pictures. For those who don't know, promotional photos are released with the purpose to keep fans updated regarding the upcoming season.
My new chair.. #Lagertha #buttisstayinghere pic.twitter.com/4b3Y4T2xVK

— Katheryn Winnick (@KatherynWinnick) March 18, 2017
Harald Becomes A Problem For Lagertha In Vikings Season 5
On the other hand, Lagertha might have gotten a new throne, but that doesn't mean that she will sit on it peacefully as some people are currently trying to take her place. The person who is currently on a mission to become the King of whole Norway, Harald is said to become a really big threat for Lagertha in Vikings season 5. He is said to claim the throne of the shieldmaiden for himself. Lagertha is also expected to hire some new people to help her protect her claim on the throne.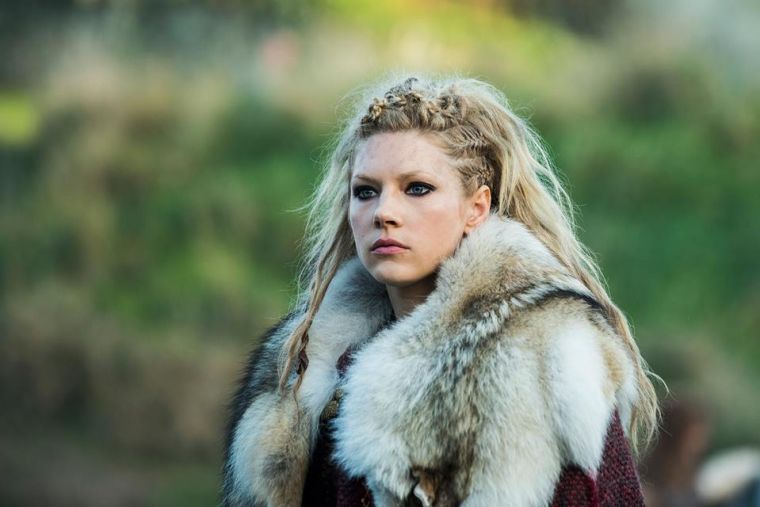 Sigurd's Death Affect On The Lothbrok Brothers 
Along with this, the next season of Vikings will also focus on what Ivar will do now that he has accidentally killed his brother, Sigurd. The next season of the show will begin with Sigurd's funeral and Ivar will be seen in tears because he didn't actually want to do that. However, despite the fact that he accidentally killed his brother, the Lothbrok brothers will take this really seriously and will split into different camps. The brothers are also expected to go against each other in Vikings season 5.
Vikings Season 5 Release Date 
Vikings season 5 is currently expected to air in November 2017. Let us know if you're excited about it or not in the comments below.