Vikings season 4 is about to end soon and everyone is curious to know whether Lagertha will die soon or not. Avid fans of the series are aware of the fact that almost all of the core characters of the series are dying one by one. After the death of Ragnar, Lagertha is currently expected to be the next core character on the list.
Recently, the Katheryn Winnick, who plays the role of Lagertha in Vikings kind of confirmed that her character will soon become history, meaning that she will die. However, it will not happen soon, at least no in season 4.
Lagertha Will Die
As we all know, couple of episodes back, a Seer told Lagertha that she will get killed by one of Ragnar's sons, and it will be a violent death. In episode 17, this very prophecy was about to get fulfilled as Ivar and Ubbe tried to kill Lagertha. However, Lagertha's son, Bjorn appears just in time to save her from getting killed. After greeting his mother, he makes it clear to the brothers that in order to kill his mother, they will have to go through him first. Because of her son, Lagertha did not follow his husband to the grave, but she will soon as her fate has already been decided.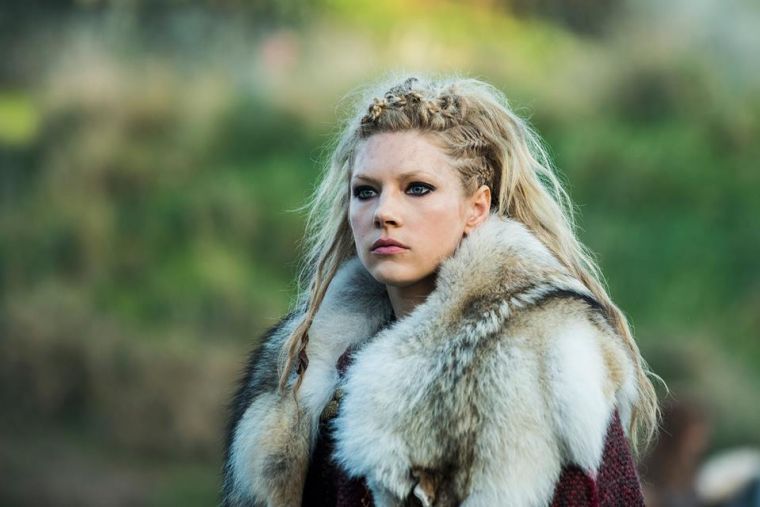 What made us believe that Lagertha will die was Winnick's answer to a question on twitter. When asked by a fan regarding whether Lagertha will die or not, she simply replied by saying that "It's IS History.." This pretty much confirmed that Lagertha will be soon make her way to Valhalla. Lagertha is one of the most favorite characters of the series, and many fans started fearing that she will soon die as Aslaug and Ragnar died suddenly. Also, the currently generation of Vikings is now rising and they will soon take over everything. The time will come for Lagertha and Rollo to leave their places, and in a cruel way.
Lagertha To Appear In Vikings Season 5
However, fans shouldn't get worried about Lagertha dying soon as she will appear in the fifth season of Vikings. It is reported that Winnick has already finished filming Vikings season 5. Winnick also kept her fans updated regarding the fifth season on her Instagram account, where the actress posted some pictures from behind the scenes of Vikings season 5.
Let us know what you think about how will Lagertha die in the comments below..