The Chinese company Bluboo is well-known for offering stock Android smartphones at incredibly low prices. Bluboo Picasso 4G, Bluboo Mini, and Bluboo Edge come with great specs at affordable prices. Bluboo Dual – the company's flagship dual camera phone – boasts a 13MP primary camera with Sony IMX135 sensor and a 5MP secondary camera. The phone looks gorgeous with a metal unibody made from aviation grade aluminium alloy. The phone is sleek, sturdy and immune to scratch and corrosion. The company has now released a video which shows how the dual camera Bluboo Dual performs in the benchmark.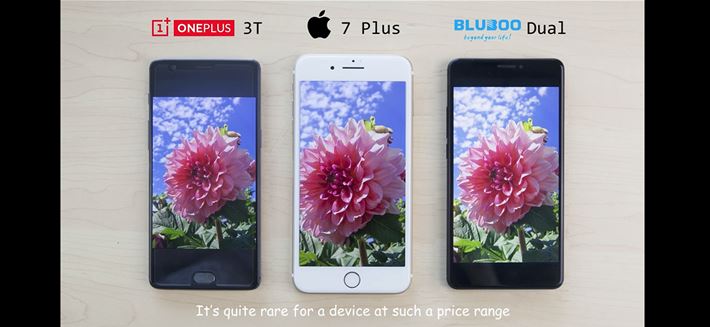 Dual camera phone Bluboo Dual benchmark results
Equipped with decent MT6737T quad-core processor clocked at 1.5GHz paired with 2GB of RAM, Bluboo Dual model might not be a real powerhouse, but it can still perform reasonably well. In the video released by Bluboo, we see — after a quick look at the sleek looking Black Bluboo Dual— how the phone runs the most popular mobile benchmark software, a.k.a. AnTuTu Benchmark. The end result is 39,720 points, which looks quite alright for a budget-friendly device.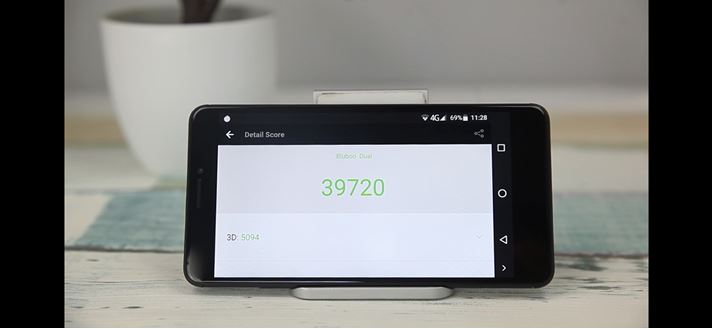 The second half of the video shows the display performance of Bluboo Dual and comparison with two powerful competitors, One Plus 3T and iPhone 7 Plus. With all three displays on maximum brightness as the reference point,  the video shows that One Plus 3T is more cool and blue toned, featuring higher contrast ratio, whereas iPhone 7 Plus renders soft light and stunning clarity. Just like iPhone 7 Plus, Bluboo Dual shows excellent display performance with high saturation,  contrast ratio, and brightness.
Bluboo Dual is available in a sales event at $103.99. Other discounted Bluboo phones like dual curved Edge, 6.0-inch screen Maya Max, budget Picasso 4G, tiny compact 4.5-inch Mini model are also available.