Microsoft Lumia 735 is being silently worked upon by Verizon, US based operator. Behind the curtains, preparations for revealing it soon are going on. However we have been able to get a sneak peek on Microfot Lumia 735 with branding of Verizon and 4G LTE capability on twitter.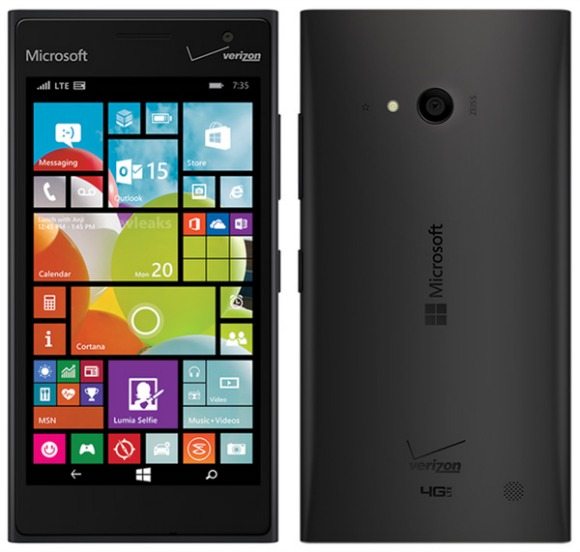 Windows 8.1 out of the box will run on the Verizon version of Microsot Lumia 735. This can be upgraded to Windows 10 Mobile, once the OS is launched.
It was first spotted in November last year; however Verizon has taken long enough time to roll-out Microsoft Lumia 735. Now when the Lumia 735 was spotted at FCC a week ago it is expected to be released soon.  Lumia 735 has a 4.7-inch 720p screen and is powered by 1.2GHz Qualcomm Snapdragon 400 chipset. It features 1 GB RAM, 8GB onboard storage, micro SD card support, 6.7 MP back snapper, 5MP selfie shooter and houses a 2,200mAh battery.  It will be Interesting to see whether, Verizon's variant will carry the above specification or not.