The next chapter of Yahoo's strange journey will include a new name. A name that Verizon plans to give to the newly created division after completing the acquisition of the aged internet company and its merger with AOL. After a report from Business Insider tipped a potential Yahoo name change, soon after which AOL CEO Tim Armstrong took to Twitter to confirm the details.
Armstrong tweeted, "Billion+ Consumers, 20+ Brands, Unstoppable Team. #TakeTheOath. Summer 2017" along with an image of the new company's logo.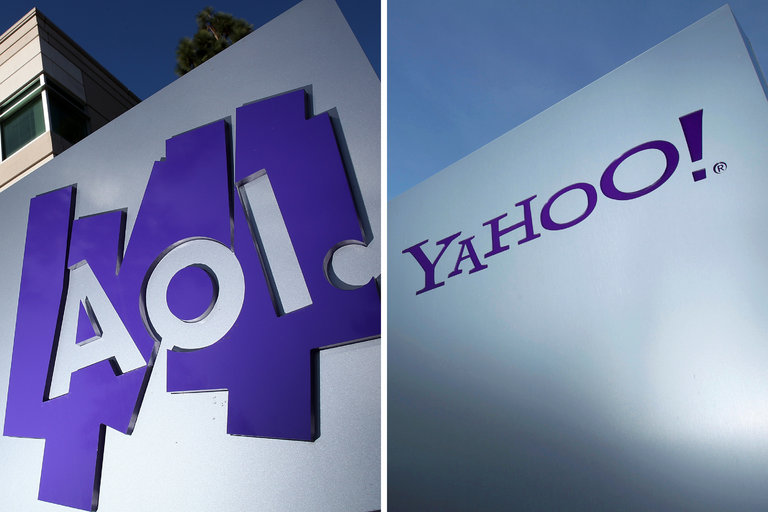 This means after Verizon closes the billion-dollar acquisition of Yahoo and gains control of its search, mail, content, and ad-tech assets, Yahoo and AOL will merge to form a new entity called Oath.
Oath will oversee the two companies after the deal is completed under the leadership of Marni Walden – AOL's Executive VP and president of product innovation and new businesses. However, Yahoo brand will continue to exist as a media brand under Oath, alongside Verizon's other media entities.
While we expect more details about Oath in coming weeks, Yahoo declined to comment on the new name. At the same time, an AOL spokesperson, without divulging many details, said, "In the summer of 2017, you can bet we will be launching one of the most disruptive brand companies in digital".
Verizon's Yahoo Acquisition Before Oath
To those who don't know, Yahoo – after years of unsuccessful attempts to boost its revenue – agreed to sell its online operations to Verizon for $4.8 billion. However, the deal price plunged to $4.48 billion after two hacking attacks compromised personal information of nearly 1 billion Yahoo users.
Some reports suggested that Verizon was having second thoughts about the acquisition, but clearly, it is still happening and is expected to close in the second quarter of 2017. Meanwhile, the remaining assets of Yahoo or the part not sold to Verizon will be will be controlled by another new company called Altaba.
Though Yahoo and AOL have been struggling for years, Verizon hopes, their merger into Oath will be a way to present its family of digital content services to advertisers and other partners as a single entity. The telecom giant could also offer some new services under the Oath brand.