In the beginning of this month, NextBit announced its unique cloud-focused smartphone, NextBit Robin, with 32 GB of internal storage and 100GB of cloud storage.
Apps that you don't use are stored in the cloud but can be quickly restored to your phone when you need them. The device initially was only compatible with GSM networks – such as AT&T and T-Mobile – but NextBit yesterday announced that the Robin will now also be available in a Verizon-compatible variant, starting today.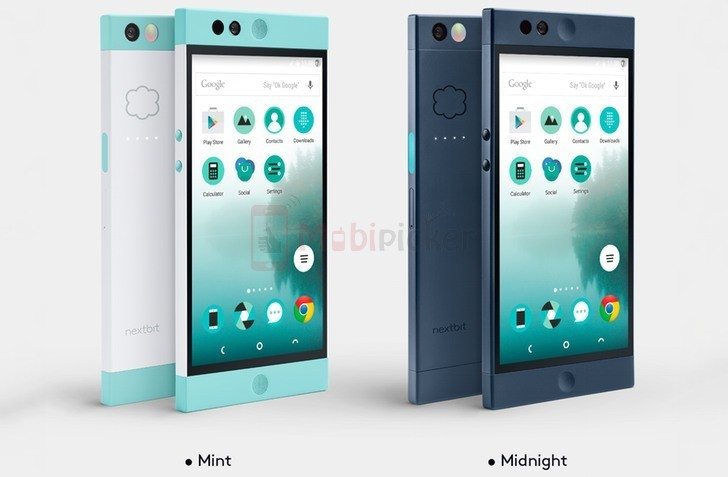 If you buy one of the first 300 units of NextBit Robin, it will cost you $299. Once the 300 units are sold out, the price will be $349.
NextBit said: "The Verizon compatible version is available to current backers and after the flash sale, just choose any reward level. We will let you pick whether you want the original or Verizon model in your backer survey after the campaign is over".
The company has already raised over one million dollars for the smartphone through a Kickstarter campaign!
There won't be any differences in the specs of the GSM and CDMA models. This means the Verizon version of NextBit will also have a 5.2-inch display, a 1080 x 1920p resolution and 441ppi pixel density. The handset has 3GB of RAM and is powered by the Snapdragon 808 chipset, which also includes a hexa-core CPU and the Adreno 412 GPU.
The NextBit Robin has a 13 MP rear camera with auto-focus and support for RAW, while a 5 MP camera shoots selfies. It supports 4G LTE, Wi-Fi, NFC and Bluetooth 4.0 connectivity, and features a fingerprint sensor in the power button on the right side. It is available in Midnight and Mint colors.
The shipments should start in the first quarter of 2016.