Episode 8 of The Vampire Diaries Season 8 returns coming January. And Damon and Stefan are faced with new challenges. With Stefan turning off humanity and the duo forced to serve Cade, the next episode is poised to take an interesting turn. The preview of episode 8 shows Damon and Stefan as Cade's new loyal servants. Stefan says in the video – "I'm working for the devil, I don't need to play fair". At the same time, Damon is seen attacking a group of people.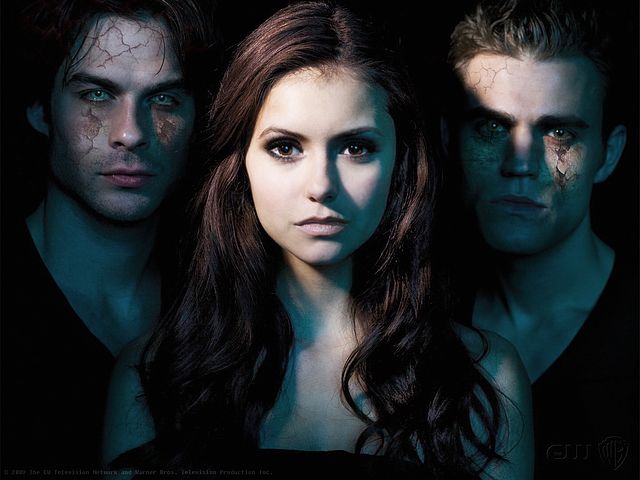 Tough Road Ahead For Salvatore Brothers
It looks like the road ahead is tough and rough for the Salvatore brothers. They will need to initiate the conversation to discuss about how they can get away from Cade's hold. Stefan's deal could lead to misunderstanding and he will be forced to come clean. The situation doesn't look very promising for the Steroline couple.
Episode 7 of Season 8 saw Stefan meet Cade after ruined Christmas dinner with Caroline. On the night of Christmas Eve 1917, the ripper Stefan drinks blood from a camp full of people. In the present, Stefan is determined to make the most out of his final day with Caroline over a Christmas Eve dinner. Damon and Sybil crash the party and Damon stakes Stefan sending him to a meeting with Cade. Cade had decided way back then that Stefan was a perfect servant for him. The final scenes show Caroline spending her last few hours with her daughters before Alaric takes them away to be safe and it is discovered that Bonnie and the twins also all receive splitting headaches when the tuning fork is used around them. In the end, Damon and Stefan drive out of Mystic Falls and Stefan turns off his humanity.
The next episode of Season 8 – Episode 8 titled We Have History Together – will Air on January 13.
https://www.youtube.com/watch?v=cCdLHqIVtBY&feature=youtu.be