While regular computer users who aren't into technical things might totally be unaware of VPNs ( Virtual Private Networks), these are actually very popular among users who are conscious about their privacy. Of course, good VPNs come at a cost, and even the so-called free ones come with hidden costs. However, our friendly neighbourhood browser Opera now offers a simple solution out of this dilemma.
Opera web browser has been updated and now comes with an unlimited VPN that is completely free! Of course, this feature is currently in the developer version of the browser. So you don't need to have any VPN subscriptions or VPN extensions to visit blocked sites or protect your privacy.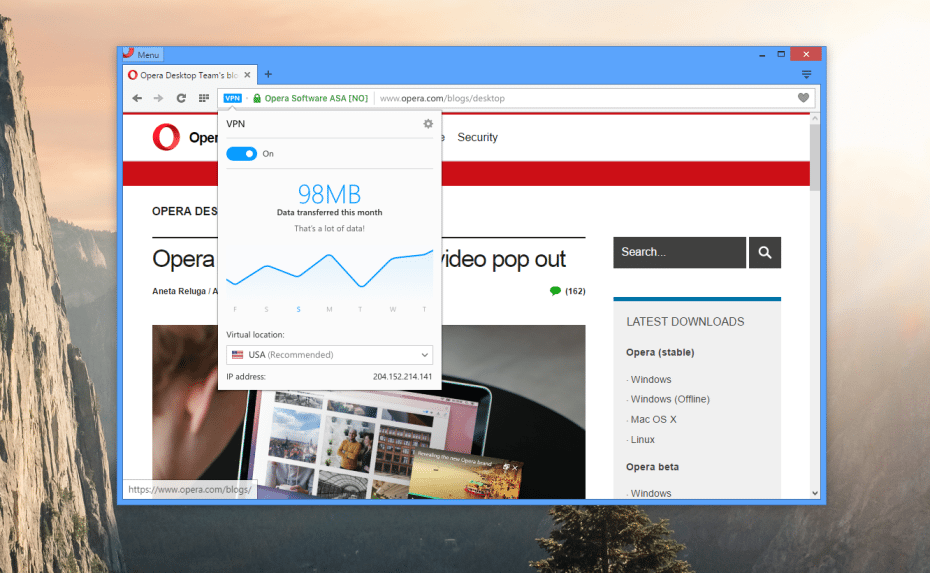 For those who don't know, VPNs route your internet traffic through various servers that are located in different countries. This makes it very difficult for hackers and governments to track your online activity, thus giving you access to even geo-restricted content.
How to Use Free VPN in Opera
If you want to download Opera browser with free VPN, all you need to do is install the developer version of Opera and go to the preferences menu to activate the VPN via the preferences menu.
Do note that this new free VPN in Opera is only available in the developer build and not in the normal public build. Developer builds can be buggy and might crash several times, so don't get too frustrated and just enjoy the free VPN service.