A new lock screen, new messages app with bubble effects, better notifications, 3D touch application, redesigned apple maps and much more – iOS 10 has it all. While the stock messaging app has received a complete overhaul, a number of changes have gone into Lock screen as well – both in terms of design and functionality. The lock screen on iOS 10 isn't like other the lock screens you have seen in previous versions of iOS – it has been transformed totally with interactive notifications, Raise to wake, 3D touch gestures and more.
If you are someone who has skipped the beta versions and directly upgraded to the official iOS 10 build, it may take some time for you to get a hold on all the changes that have gone into iOS 10. This post will help you get comfortable with the usage of the new lock screen in iOS 10. By the end of this post, we assure you that you will become a pro at using the new iOS 10 lock screen!
First things first. How to wake up the lock screen in iOS 10?
Waking up Lock Screen in iOS 10
Follow these steps to wake up lock screen in iOS 10 (iPhone SE and later) –
Lift your iPhone to activate "Raise to Wake" feature.
Tap on Sleep/Wake button on your iPhone or iPad
Click the home button
Pressing the home button unlocks it when Touch ID or passcode isn't enabled. If Touch ID is enabled, place your finger on the home button to unlock. If a passcode is enabled, then enter the 4-digit, 6-digit or alphanumeric password to unlock.
Accessing Camera from Lock Screen
With iOS 10 you can no longer swipe up from the bottom to access camera icon. You now have to swipe left to access the camera. All you have to do is to touch anywhere on the lock screen followed by swipe left to access the camera.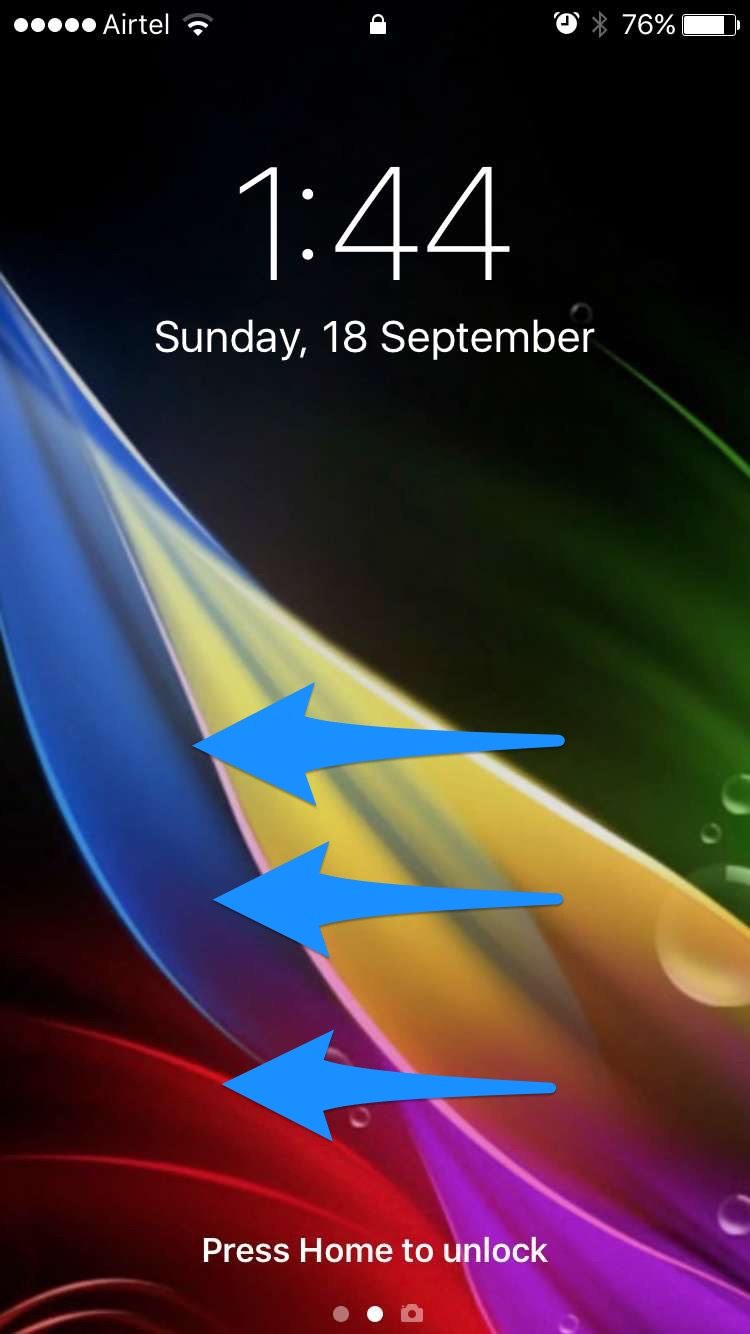 Accessing Control Center from Lock Screen
Follow these simple steps to access the control center from the lock screen –
Touch the bezel below the screen. Then swipe up.
You can now swipe to choose between different control center panels.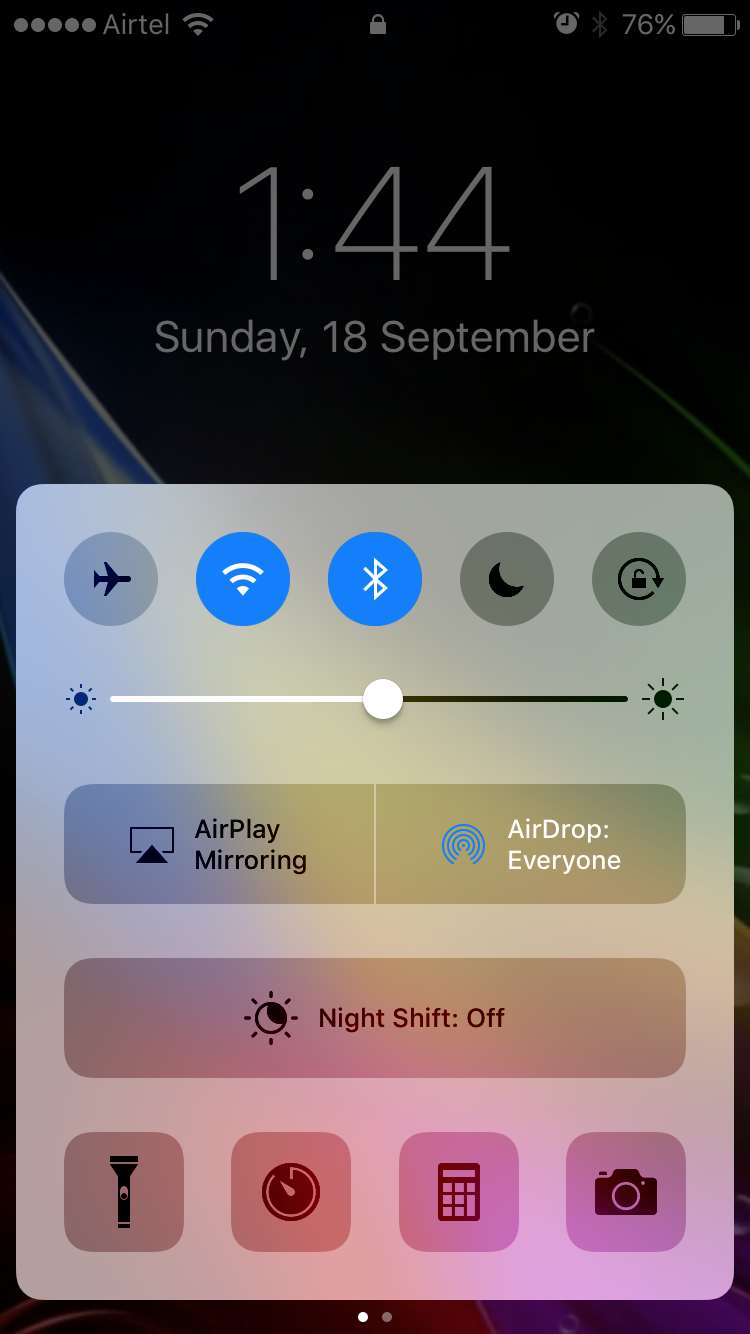 Accessing Today View widgets from Lock Screen
Accessing today view widgets in iOS 10 is plain simple – just touch anywhere on the lock screen followed by swipe right. This brings up today view widgets.
Accessing suggested apps from Lock Screen
Suggested apps are shown at the bottom of the lock screen. All you need to do to access these suggested apps from the lock screen is to tap on the app you wish to access!
Turning Off iPhone or iPad
To turn of your iPhone or iPad, follow these simple steps –
Press and hold down the power (on/off) button on the right side (iPhone 6 and later) or on the top (older iPhones, iPods, and iPads) for a few seconds.
You will see a "Slide to Power off" option with the power button symbol on the left. Swipe right to power off.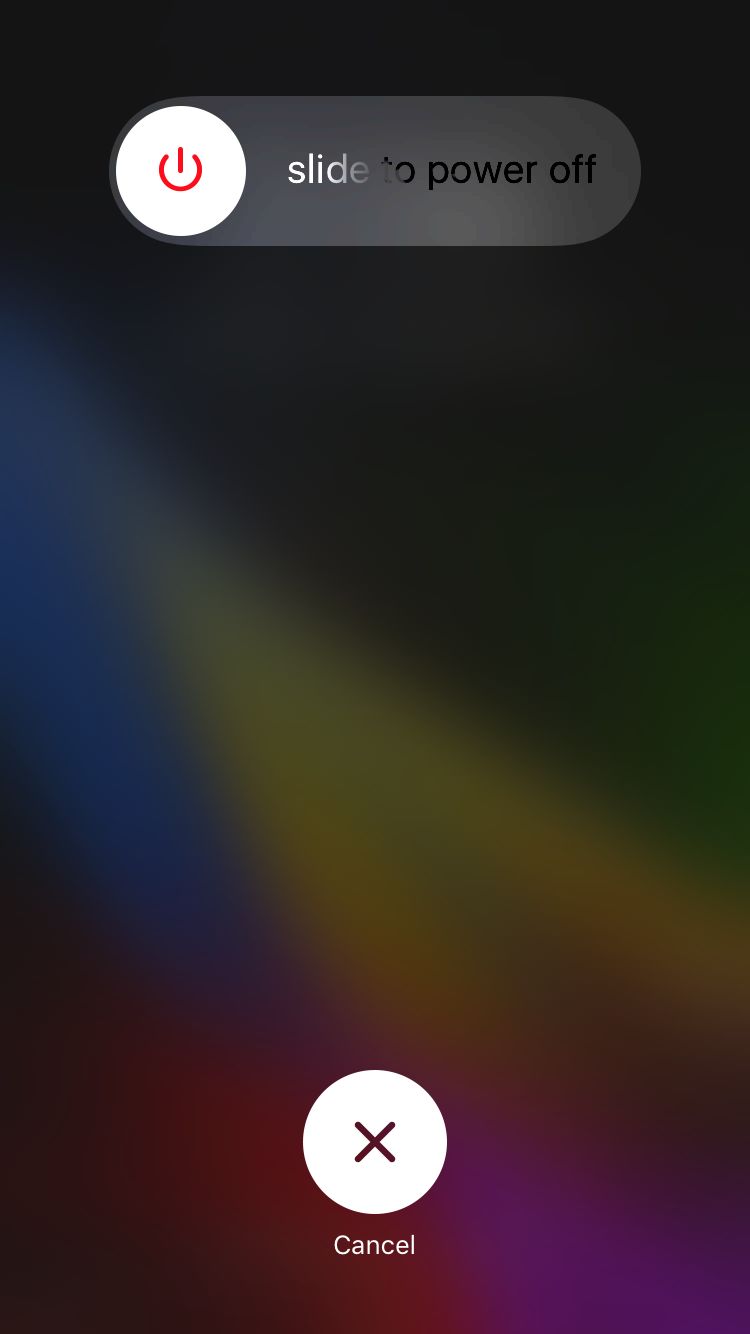 We hope you are now very familiar with navigating the new lock screen in iOS 10. If you happen to any tricks/tips about the new lock screen that will benefit other users, feel free to post in the comments section!