2016 proved a vigorous year for all the PS4 owners. We enjoyed some of the biggest multi-genre titles such as Uncharted 4: A thief's End, Ratchet, and Clank, Gravity Rush Remastered, Overwatch, Dishonored 2, and Titanfall 2 in the previous year. You'll be delighted to know that some of the best PS4 games are about to release in 2017. What are the best upcoming PS4 games, that will be worth your checking out in 2017? Well, that completely depends on your choices. There are games from various genres lined up for release this year and you can select anyone of them if you like. Our take on some brilliant titles might interest you in this regard. If you are a proud PS4 owner, the following Upcoming PS4 games would be of your interests. Do check them out.
Upcoming PS4 Games 2017
1. Nioh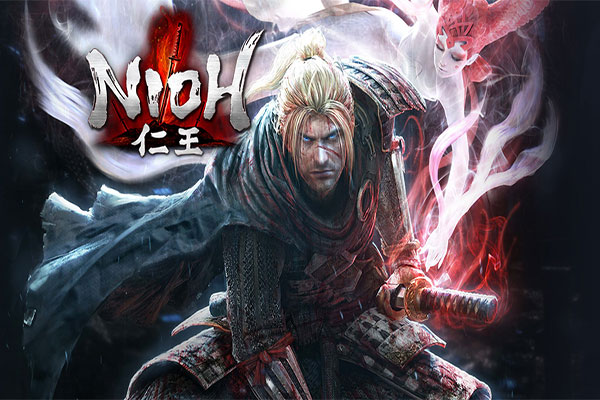 Nioh is Team Ninja's latest take on the promising Action-RPG genre. This remarkable title is due release in February 2017. The game offers both Single and Multiplayer play with a powerful backstory, and a brilliant atmosphere. Nioh is a combat-oriented game that revolves around clearing and exploring levels while defeating the monsters. With a fairly standard RPG formula, advanced game mechanics, and loads of new characters, Nioh is a PS4 exclusive title. The story of the game is quite phenomenal itself. It takes you back to 16th century in the Sengoku period.
This era marks the bloodiest period of Japan's history because of a Civil War before the reign of Tokugawa Shogunate. As a Sailor by profession, Nioh portrays your character as a Hero who travels to Japan in search of the enemy. He enlists in as the servant of Tokugawa Leyasu and goes against the Yokai. For all the Ninja PS4 fans, Nioh would definitely prove as one of the best Upcoming PS4 games in 2017. I f you love Dark themes, Samurai-centric stories, Action and RPG genres, you should definitely try it out. Pre-Order Nioh here at the Official PlayStation Store.
2. For Honor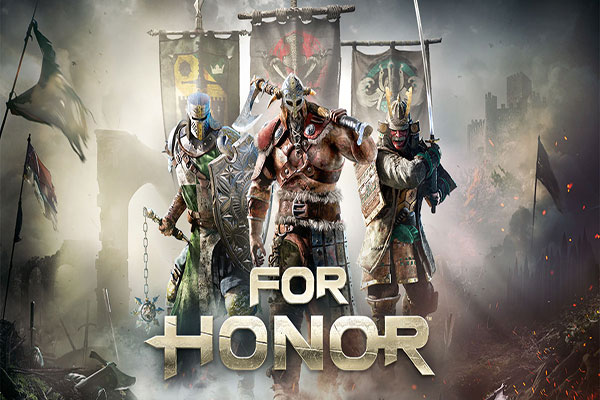 Ubisoft is one of the best game developers of the current era. They have entertained masses with their diverse and innovative approach to various genres of gaming. Their latest take on the Action and Hack and Slash genre is as fantastic as the previous ones. For all the hardcore PS4 gamers, they have developed another masterpiece named as For Honor. This particular title is the best combination of Action and Hack and Slash genre. It focuses mainly on Melee Combat gameplay and takes you back to the medieval times. For Honor lets you play the game as a knight, Samurai, or a Viking and go against the evils of the time.
It offers a fantasy environment and lets you choose between three factions. These factions include The Legion, The Chosen, and The Warborn. With a good amount of PvP (Player vs. Player), team-based encounters, an AI brawls, For Honor is a complete package of next-gen Action and Hack and Slash gaming. It'll definitely be a great addition to your list of best upcoming PS4 games in 2017. Do try it out when it's out. It'll definitely satisfy your Action and Hack and Slash cravings. Pre-Order For Honor here.
Also Check: Best RTS Games and Best Turn Based Strategy Games
3. Sniper Elite 4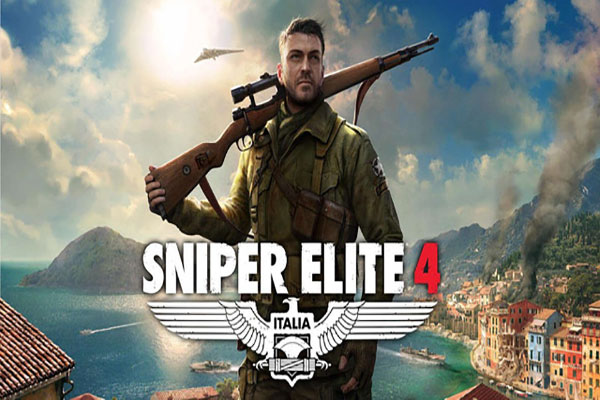 Gaming is all about entertainment and entertainment is not complete without a good shooter game. But, what's the best shooter game that truly is a good source of entertainment? This question comes up when you have to choose between multiple shooting games and types of the sub-genre. Most of you would be familiar with the Sniper Elite series games. Sniper Elite is a series of best Sniper Shooting games by Rebellion Developments you'll ever play. The first game came out in 2005 and it took the worldwide markets by storm. After the success of the first game, two more games were released by Rebellion Developments and now they are about to release Sniper Elite 4.
Sniper Elite 4 is a Third-person Tactical Shooter video game with stealth elements. The game is set in Italy in the year 1943. It allows you to act in the game as a skilled Sniper, Karl Fairburne. Your task is to help the Italian Resistance Force against the Fascists in the midst of World War 2. Sniper Elite 4 offers improved mechanics, AI, graphics and gun ballistics. With a number of challenging missions, Co-Op and Multiplayer Modes, a Stealth-driven gameplay, and loads of other great features, Sniper Elite 4 is one of the best Upcoming PS4 games for you to enjoy this year. You can Pre-Order Sniper Elite 4 on the Official game website.
4. Lego Worlds
All the Lego Universe and Sandbox genre fans get ready for this exciting title by Traveler's Tales. This fantastic game draws a heavy influence from Minecraft and offers an innovative experience of Building and Sandbox aesthetic. Lego Worlds was initially released as an Early Access game but it's now due release in 2017. It offers a similar gameplay to Minecraft and allows the players to build structures using blocky Lego bricks. The game rewards you for the items and objects you collect during the exploration. The Studs are referred to as game's currency and you are free to use it to buy upgrades and perks.
A very interesting feature of Lego Worlds it that it lets you customize your character. You can also customize the terrain and environment around you as you like. You can craft tools that'll help you build structures and eventually your own special world. You'll see various Lego vehicles and characters in the game. You can interact with the characters, ride the vehicles and explore the world in detail. With both Single and Multiplayer modes, a beautiful 3D game world and colorful visuals, Lego Worlds is one of the coolest upcoming PS4 games to play. For all the hardcore Sandbox fans, Lego Worlds is a must. Get Lego Worlds from the Official Game Website.
Also Check: Best GBA Games of All Times and Best First Person Shooter Games
5. Horizon: Zero Dawn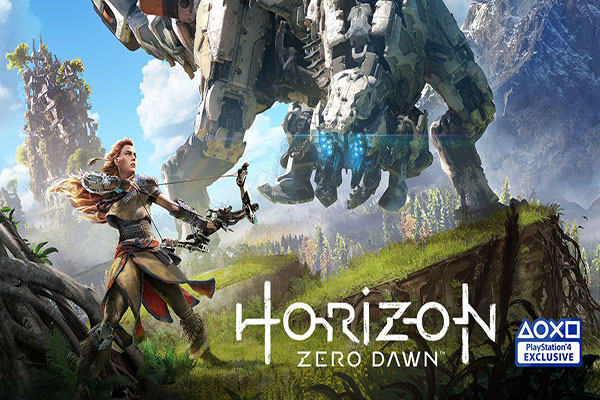 Horizon: Zero Dawn is another PS4 exclusive title that's going to be released in 2017. This game offers a marvelous experience of Action and RPG elements and is a truly innovative title. This Single-player only title has a very interesting story that revolves around the character of Aloy. Aloy is a Hunter and a Skilled Archer girl who lives in a Robot overridden world. Because of the strict controls and regulations, Aloy spent her whole life in shelters and fear. Raged by the feeling of being cloistered, she sets out on a journey to find the dangers that confined her to hide out for so long.
Horizon: Zero Dawn centers on the idea of Melee and close range combat. It further blends in the Stealth element in the game and makes it more interesting. Exploration, resource collection, developing new skills is some really interesting features of the game. Horizon: Zero Dawn offers an open world environment, in which it lets you complete a number of challenging quests and enjoy a remarkable story of the game. Horizon: Zero Dawn is a two times award winning title and it has the potential to leave a good mark over this particular genre. As one of the best Upcoming PS4 titles, this game should really be on your playlist. You can Pre-Order Horizon: Zero Dawn here at the official PlayStation store.
6. Tom Clancy's Ghost Recon Wildlands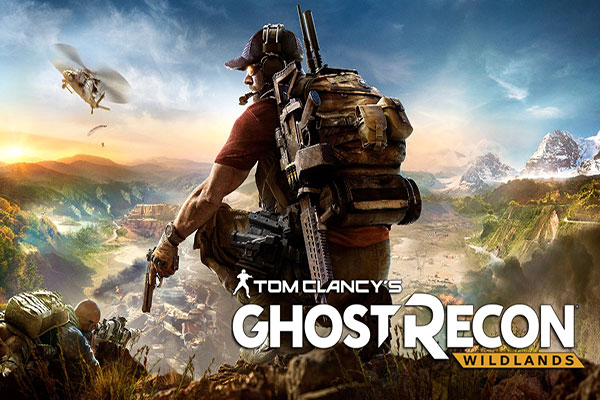 Who isn't familiar with Tom Clancy's series games? I think everybody who is an avid gamer, knows the name. Well, this brilliant presentation of Ubisoft's goes by the name of Tom Clancy's Ghost Recon Wildlands. It's an incredible new addition to the Tom Clancy's series and offers an innovative, unique and playful experience of Tactical Shooting elements with Third-person perspective. As the first ever Ghost Recon with Open World environment Tom Clancy's Ghost Recon Wildlands is the tenth inclusion to the main series. It offers a non-futuristic setting and instead it takes you back to one similar to Tom Clancy's Ghost Recon. You'll enjoy a variety of environments in the game. These new environments include Mountains, Forests, Deserts and flat salty regions.
It's set in the fictional vicinity of Bolivia currently unstable because of the activities of Santa Blanca, a powerful Drug Cartel. You act in the game as an operative of a Special Operatives Unite dispatched by the United States Army. Your task is to meet the contacts along the way, set up ties with Kataris 26, a resistance faction against Santa Blanca Cartel, and combat against the Cartel. The main objective is to liberate DAE Agent Ricky Sandoval and eliminate the Cartel lords to abolish the Cartel's operations. With a very powerful backstory, Single and Multiplayer modes, amazing scenarios, and challenging objectives, Tom Clancy's Ghost Recon Wildlands offers state of the art combat mechanics. As one of the best Upcoming PS4 games, do give it a try and enjoy the ultimate thrilling and shooting experience. Pre-order Ghost Recon Wildlands here.
Also Check: Most Played PC Games and Sniper Games
7. Star Trek: Bridge Crew
All the Star Trek fans get ready for a jaw dropping Virtual Reality experience in the form of Star Trek: Bridge Crew. This fantastic creation of Red Storm Entertainment is a PS4 and PC exclusive that offers playability over your VR setup. Now with the release of PS4 Pro, you'll be able to enjoy this game in 4K graphics and enjoy the ultimate Space Exploration experience. According to the storyline, Star Trek: Bridge Crew offers a dramatically stunning experience. The story revolved around the objective of finding a new homeworld for the Vulcans. Vulcans are left homeless after the destruction of their planet. It's now the responsibility of Humans to help them find a better place to live.
The game lets you take control of a Starfleet Ship USS Aegis, reach down to a space region named as The Trench and defeat the Klingons to vacate it for Vulcans. Star Trek: Bridge Crew offers a Co-Op Multiplayer play in which it allows up to four players. The players can take roles of either Captain, Engineer, Tactical officer, or Helm Officer. Furthermore, Star Trek: Bridge Crew offers multiple stories and a number of randomly generated game missions. With a great story, beautiful 3D graphics, and an addictive gameplay, Star Trek: Bridge Crew is no doubt one of the best upcoming PS4 games to play and enjoy. get Star Trek: Bridge Crew Here.
8. Mass Effect: Andromeda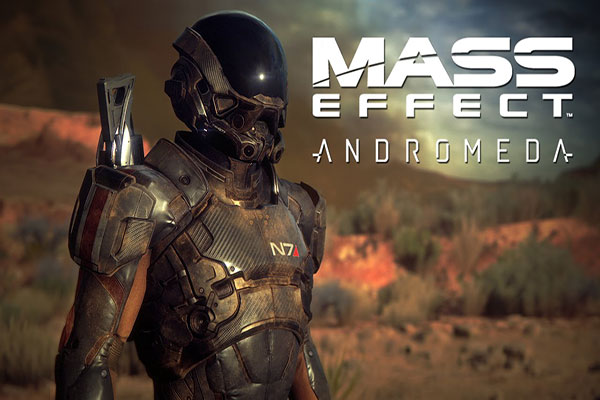 Mass Effect: Andromeda is one of the most anticipated and upcoming PS4 games that combines Action and RPG with Third-person Shooting elements. As the result, a brand new experience of multi-genre games aesthetic is in works for all the passionate gamers. It's a spiritual successor to the popular Mass Effect 3 and includes Open world environment for the very first time in the series. This makes Mass Effect: Andromeda the most innovative and promising title you'll see in 2017. An innovative new feature of the game is the ability to assign the Skills to the characters. This feature was not included in any of the previous games of Mass Effect series. As Ryder or Sara, your task is to explore the Andromeda Galaxy, reach down to various planets, complete quests, and combat against the enemies.
You'll see a lot of different types of enemies in the game. Destroying their outposts, bases and looting the resources are the secondary objectives of the game. Mass Effect: Andromeda lets you enjoy Gunfight, Melee Combat, or specialized Power Attacks play while engaged in a battle with the enemies. With two awards in the sack, a powerful backstory, great visuals, improved AI, and a truly inspiring gameplay, Mass Effect: Andromeda is a wonderful game to play. Do add it up in your best Upcoming PS4 games list and buy it when it releases in March 2017. Pre-Order Mass Effect: Andromeda Here for PS4.
Also Check: Games Like Animal Jam and Games Like Diablo 3
9. Persona 5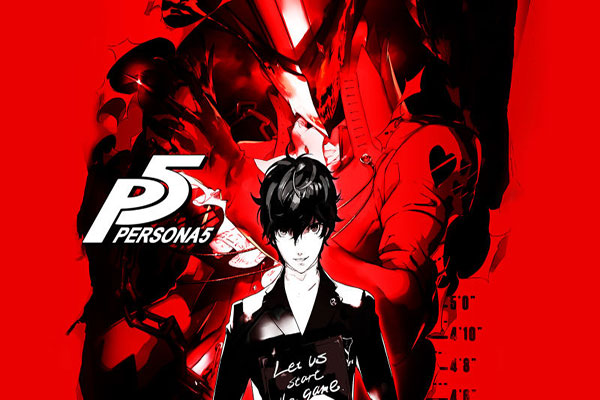 Persona 5 is a PlayStation Exclusive title that is going to be launched this year. The game offers an RPG play and combines it with Social Simulation elements. It's overall the fifth installment in Person series that's a part of the popular Megami Tensei franchise. The game takes you to Tokyo where it lets you play as a Silent Protagonist. You get a probation period for assaulting a stalker and that's when the story begins. After living as an ordinary student for an over a year, your special person powers will wake up and that's the time when you'll have to act as a Vigilante. After becoming a vigilante, you'll have to be a part of Phantom Thieves of Heart faction that cure the ill hearted. Besides fighting offer the ill-hearted, you'll have to face the Supernatural enemies.
These enemies can only be defeated by Psychic powers and to regain your psych powers you'll have to develop them first by going through a number of challenges. The Social Simulation element allows you to interact with fellow Vigilantes, enjoy getting into activities and discussions. The exploration element, on the other hand, lets you descend down to dungeons, face enemies and defeat them to cleanse the world. With very picturesque environments, beautiful visuals and anime inspired characters, Persona 5 is a fun RPG game to play on PS4. Persona 5 is due release in April 2017 and it will definitely be one of the best upcoming PS4 games of the year. You can have Person 5 for PS4 here.
10. Hellblade: Senua's Sacrifice
Hellblade: Senua's Sacrifice is an Upcoming PS4 title currently in development by Ninja Theory. The game covers Action and RPG genres and offers a Single-player play. It's rumored to be released in 2017 and is described as an Independent AAA category game by Ninja Theory. The game follows a very simple and fair RPG formula and is based on the Mythologies of Celtic origins. It lets you act in the game as Seuna and lets you enjoy your journey through the hell-blazing underworld.
Hellblade: Senua's Sacrifice offers a twisting story of Seuna's psych powers, and her own bizarre reality in her mind. Based on Ninja Theory's success in the past with titles such as Enslaved, Devil May Cry, and Heavenly Sword, this game will hopefully be as interesting as the previous ones. With sensational environmentalism, a great story, beautiful 3D visuals, and all the other fact about the game, Hellblade: Senua's Sacrifice will definitely be a great addition to the best Upcoming PS4 games in 2017. You can get Hellblade: Senua's Sacrifice from official PlayStation Store.
Also Check: Games Like Roblox and Games Like The Sims
Honorable Mentions:
Prey (An Open World FPS by Bethesda Softworks)
The Last of US (An Action-Adventure and Horror Survival game by Naughty Dog)
Farpoint (A PlayStation exclusive Sci-Fi FPS Virtual Reality title by Impulse Gear)
Uncharted: The Lost Legacy (A Standalone Action-Adventure title by Naughty Dog)
Marvel vs Capcom: Infinite (A Fighting game by Capcom)
Conclusion:
All the above-mentioned titles are due release in 2017. We've tried to provide you with information about some of the best upcoming PS4 games. Of course, there are a lot of games releasing in 2017, but covering all of them is physically impossible. However, if you know of any brilliant upcoming PS4 titles that should be part of this list; do let us know about them. We'll be happy to have your feedback. Please leave your opinions in the Comments below.