2017 proved a vigorous year for all the PS4 owners. We enjoyed some of the biggest multi-genre titles such as Gravity Rush 2, Horizon: Zero Dawn, Injustice 2, Nier: Automata, Nioh, and For Honor. You'll be delighted to know that some of the best PS4 games are about to release in 2018. If you are a proud PS4 owner, the following upcoming PS4 games would be of your interests. Do check them out.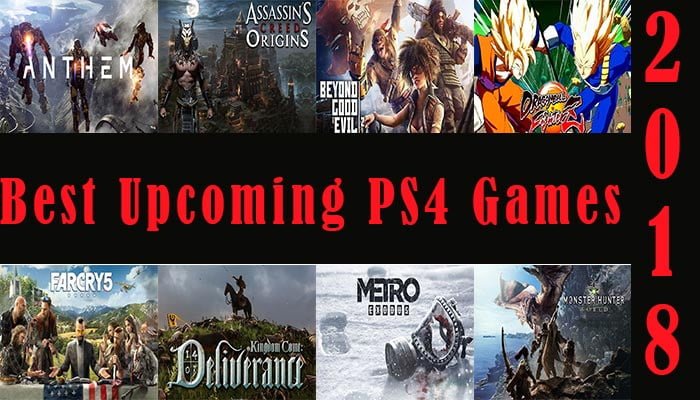 Upcoming PS4 Games 2018
1. Kingdom Come: Deliverance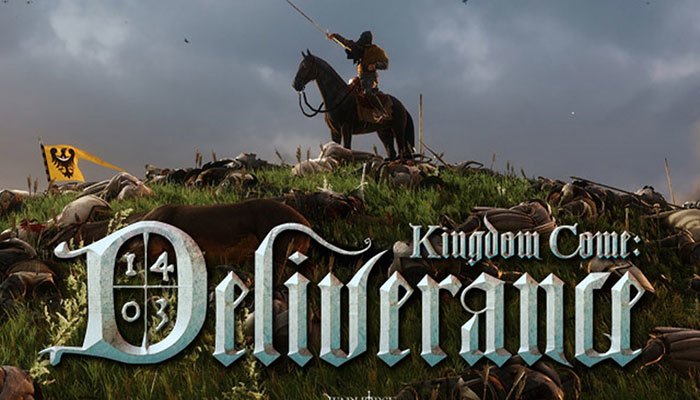 If I say it's a well-versed and historically accurate Skyrim, that wouldn't be totally wrong. Kingdom Come: Deliverance is a large scale, first-person RPG that takes place in a medieval setting. It offers an open world environment and depicts a real-life story of Bohemia in a truly stunning manner. You'll find it way more hardcore than Skyrim actually and lack the standard HUD indicators and minimap markers that you mostly see in other big RPGs.
The amazing quests, world events, melee battles, and chats with the NPCs are way more dramatic than before. In addition, it'll offer you a free hand to explore and enjoy engaging yourself in an RPG like never before. With advanced game mechanics, redefined visuals and various other great things, Kingdom Come; Deliverance will definitely become your first choice. It's scheduled to release in early 2018 on PS4.
Check Also: Best Skyrim Mods
2. Monster Hunter: World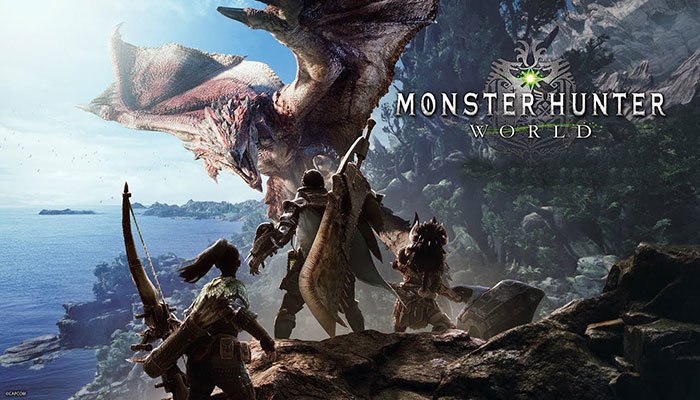 If you are a fan of Monster Hunter series, you'll be delighted to know that the next big marvel of this particular series is currently in development and will be releasing in January 2018. Monster Hunter is CapCom's one of the biggest and most popular video game series. Monster Hunter: World specifically is the best one ever to strike as it offers a unique combination of shiny new graphics, Co-Op gameplay, and Third-person perspective.
For all those who love stealth play, lurking in deep dark jungles, and hunting the gigantic creatures virtually, Monster Hunter: World will definitely be a great satisfaction. Cool weaponry, fancy armor, and the addition of "Grappling Hook" makes it even more player-friendly. If you love being Tarzan in the jungles, the Grappling hook will definitely be great a tool for you. It indeed one of the best upcoming PS4 games you should try next year.
Check Also: Best RTS Games and Best Turn Based Strategy Games
3. Shadow Of The Colossus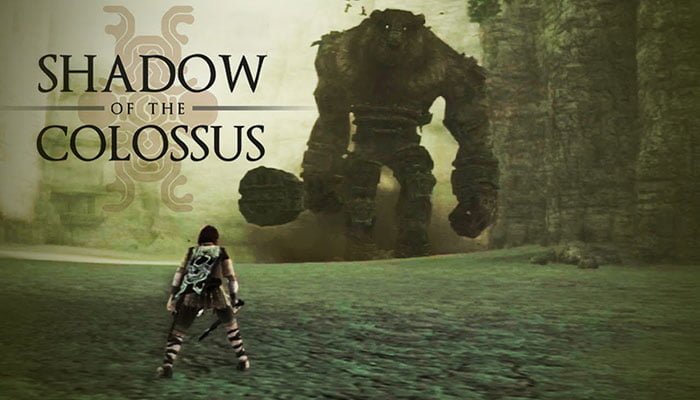 Well, if you are looking for some thrilling PS4 exclusives in upcoming PS4 games, you are in luck. Shadow Of The Colossus is set to release next year and guess what, it's a PS4 exclusive. It was one of the biggest reveals this year at E3 conference. The game didn't get a great deal of screen time at the event but what was shared about it was enough to know that Shadow of the Colossus is going to be a massive success of 2018. As for PS4 exclusive, this remake of 2005's classic will depict gigantic beasts in full glory.
It is also promised that the game will offer jaw-dropping visuals with enhanced mechanics. According to Sony Worldwide Studios president, Shuhei Yoshida, this PS4 exclusive will be same as the original version but it'll offer new assets. The full extent of what Yoshida referred to will only be known upon its release. Let's wait and see as 2018 is just around the corner.
4. Beyond Good and Evil 2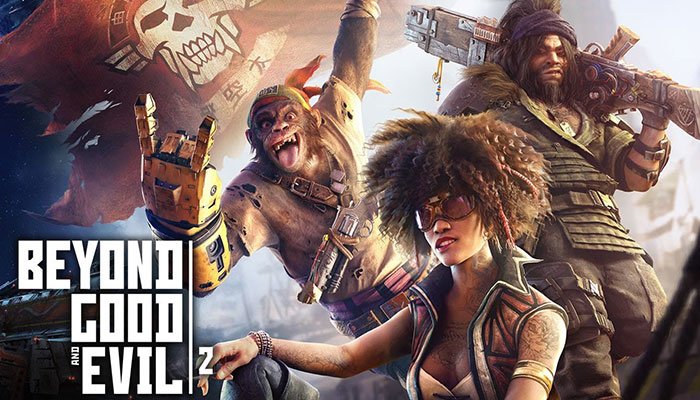 The original Beyond Good and Evil released almost 15 years ago and when it was released, it became an instant hit. The game remained on the top trending title's list for over 4 years. It was recent that Ubisoft brought it out of the bag and decided to make its sequel. Ubisoft revealed at the E3 this year that they are working on Beyond Good and Evil 2. If I talk about myself, I didn't believe it at first but then it felt like a fuzzy stomach happy moment to just hear it out.
The game dev giant Ubisoft announced that Beyond Good and Evil 2 will debut in 2018. However, they didn't reveal the exact dates for the game to be released in 2018. They further shared that the game will offer otherworldly setting and will feature multiple species as its characters. This makes it enough quirky, and stunningly cheeky at the same time. So, for all those who longed for a sequel to this marvel, Beyond Good and Evil 2 is going to be one of the best upcoming PS4 games.
5. Metro: Exodus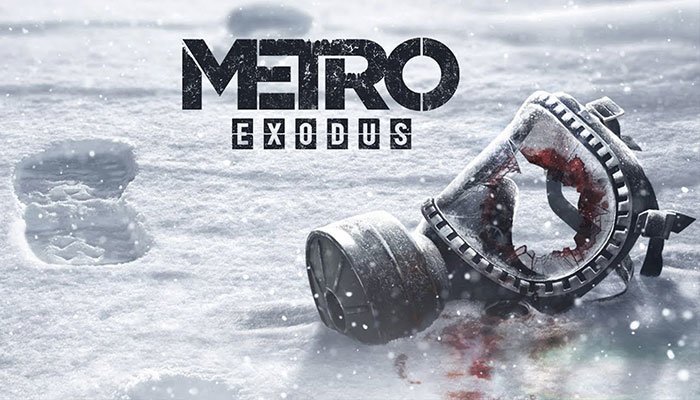 Metro: Exodus is another phenomenal title among the upcoming Ps4 titles in 2018. The developer Deep Silver announced it at E3 this year. According to the released info about the game, Metro: Exodus is a follow-up of the critically acclaimed Metro: Last Light and it will offer an apocalyptic setting in future. What's more interesting about the game is that it's totally stunning wrt its graphics and advanced mechanics.
So, all those who love Metro series games, this one's going to be one hell of an experience. Based on its frightening scares, unique character lineup, and all the drama, Metro: Exodus is going to offer a typical yet exciting man vs. monster rhetoric. If you are enough daring to go against the deadliest monsters with a limited supply of ammunition, you should definitely try this brilliant first-person shooter when it's released. It'll definitely prove its worth as one of the best upcoming PS4 games.
Also Check: Best GBA Games of All Times and Best First Person Shooter Games
6. Anthem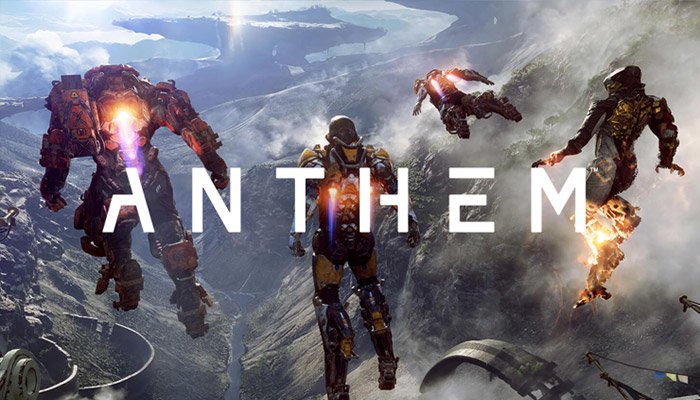 Anthem isn't your typical RPG game as it offers a unique rivalry between Exoskeleton wearing humans and monsters in a totally hostile open world. The game was also announced on E3 by the developer BioWare. It was perhaps the "Wow" game to be revealed at E3 2017 because of its unique concept and the portrayal of certain events. Based on what the developer shared, Anthem will offer third-person perspective and a mission-based gameplay.
The gameplay seems more like a combination of Fallout 4, Mass Effect, Horizon: Zero Dawn, and Titanfall 2 but the story is entirely new and unique. Moreover, the characters and missions in Anthem are crazy addictive for fans who love exploration, robots, and wide open world environments. The great visuals, advanced mechanics, and plenty of room for the characters make it indeed one of the best upcoming PS4 games releasing in 2018.
7. Far Cry 5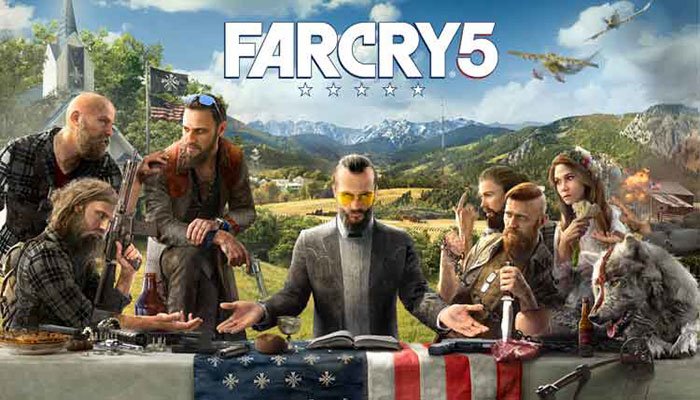 Have you been playing Far Cry: Primal for some time? Well, brace yourselves for another blast as Ubisoft has decided to release Far Cry 5 in 2018 as well. If you've all discovered the pre-historic lands of Far Cry: Primal and you are ready to move on to a more dramatic and politically charged title, Far Cry 5 is going to be here soon. The game is set in a fictional setting of Hope County, USA and features the character of a preacher named as Father Joseph. The story revolves around a gang known by the alias of Project of Eden's Gate run by Joseph.
The fantastic combination of religious fanaticism and militia-style elements makes it even more thrilling. As the Hope County's new deputy sheriff, your responsibility will be to cleanse the Hope County off of the notorious Project of Eden's Gate faction. From simple one on one gunfights to gang wars, aerial dogfights to bombings, Far Cry 5 is a totally blasting action-packed title. As one of the best upcoming PS4 games, Far Cry 5 should definitely be on your list. Its hardcore, fast, and time worthy title to enjoy in 2018.
Also Check: Most Played PC Games and Sniper Games
8. Red Dead Redemption 2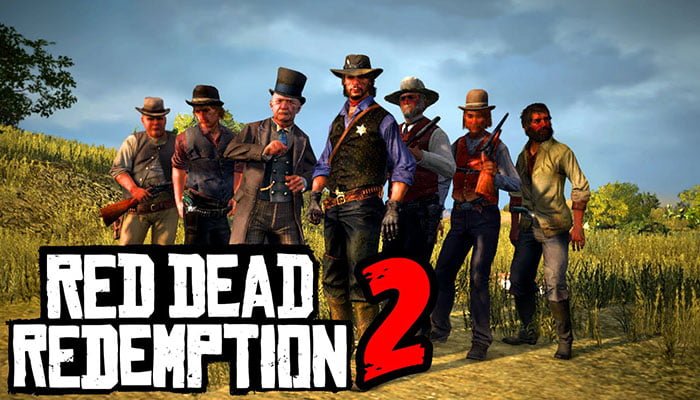 We've heard a lot about Red Dead Redemption 2 this year. The game was scheduled to release in 2017 initially but it's now confirmed that Red Dead Redemption 2 will release in 2018. As the game was in development from 2015, rumors about it circulated throughout the time until the developer decided to drop the bomb. This joint venture of Take-Two Interactive and Rockstar is going to offer a western Action and Adventure based gameplay.
As a Prequel to 2010's Red Dead Redemption, Red Dead Redemption 2 will offer some aspects similar to its predecessor, but there is a lot of new content along with a stunning story that will leave you spellbound for quite some time. The story revolves around the character of Arthur Morgan, a member of the notorious Dutch Van Del Linde gang. The open world environment, third-person perspective, both single and multiplayer components and amazing visuals are all the best things you'll experience in the game. It's going to be one of the best Upcoming PS4 games in 2018 for sure.
9. Assassin's Creed: Origins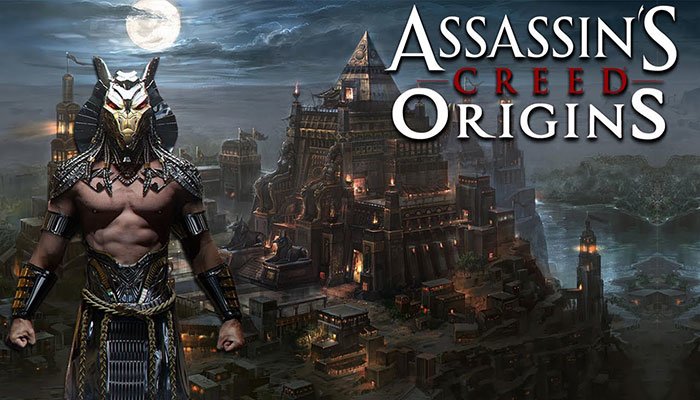 Ubisoft has always presented quality stuff and to maintain those standards, they have presented yet again with the classic Assassin's Creed: Origins. This title by the top-notch dev is all about hardcore Action and RPG aesthetic. The game offers a unique fighting style, loot and weapons you'll never find in any other game. Upon its release in October 2018, you'll be able to explore the Ancient Egypt during the Ptolemaic period with the help of deep progression mechanics.
If you love stealth, action, and adventure characteristics with a third-person perspective, you are in luck as Assassin's Creed: Origins offers all that. With a deep backstory, multiple quests (each with a new story), unique and powerful bosses, you'll absolutely love sailing down the river Nile and uncover the mysteries of ancient Egypt. This remarkable successor to 2015's Assassin's Creed Syndicate is due release in 2018 and it'll definitely prove one of the best upcoming PS4 games of the year. Do give it a try.
Also Check: Games Like Animal Jam and Games Like Diablo 3
10. Dragon Ball FighterZ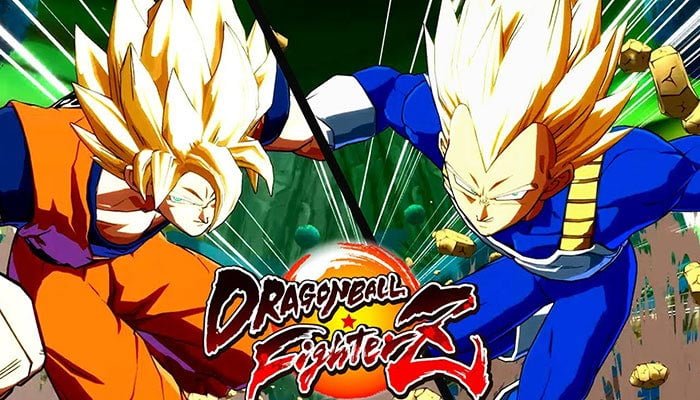 Dragon Ball FighterZ comes from the developers of the legendary Guilty Gear series, the Arc Systems. The game is scheduled to release in February 2018 and it is a 2.5D 3v3 team fighter marvel. It's all packed with fast-paced action and DBZ nostalgia that has millions of fans worldwide. Using the same fantastic Guilty Gear's gorgeous style and ingenious, Dragon Ball FighterZ offers bold and beautiful 3D visuals. Based on its unique look and feel, it seems that all the characters have jumped straight out of the anime.
It offers beautiful attack animations, thanks to the redefined and clever lighting techniques. Filled with all kinds of anime and manga source materials, Dragon Ball FighterZ will definitely stun you with all the amazing content it's going to offer. If you love being Goku and teaming up with Vegeta and Cell is your dream, and beating the challenging rivals is what you seek the most, Dragon Ball FighterZ will definitely offer you all that in a realistic way. All you got to do is wait a little bit and you'll be able to enjoy one of the best upcoming PS4 games real soon.
Also Check: Games Like Roblox and Games Like The Sims
Honorable Mentions:
Death Stranded (An Action Game by Kojima Productions)
Days Gone (An Action-Adventure, Horror Survival-Horror Video game by SIE Bend Studio)
God of War 4 (A Third-person Action-Adventure Game by SIE Santa Monica Studio)
Kingdom Hearts 3 (An Action-RPG Game by Square Enix)
Cyberpunk 2077 (An RPG by CD Projekt RED)
Conclusion:
All the above-mentioned titles are due release in 2018. We've tried to provide you with information about some of the best upcoming PS4 games. Of course, there are a lot of games releasing in 2018, but covering all of them is physically impossible. However, if you know of any brilliant upcoming PS4 games that should be part of this list; do let us know about them. We'll be happy to have your feedback. Please leave your opinions in the Comments below.