Of late, we haven't seen any great smartphone from the stable of Microsoft. If anything, Microsoft is kind of extinct from the smartphone market, although there are Microsoft's partners who are continuing to offer Windows Phones, despite their sheer unpopularity. The company has also discontinued production of its very own Lumia line of devices and has remained silent about new product announcements so far. So is it worth talking about the rumored upcoming Microsoft Surface Phone? If Microsoft CEO's words are anything to go by, yes!
Microsoft Surface Phone won't be just another smartphone
Satya Nadella, Microsoft CEO, in a recent interview talked about the company's plans for new smartphones. When asked about what lies in store for Microsoft smartphone fans, Satya Nadella said Microsoft is very much keen on making new phones but the new ones will not look like the smartphones that we have today.
 "Will we make more phones? I'm sure we will make more phones, but they will not look like phones that are there today"
Oddly enough, Alex Kipman, Microsoft Technical Fellow, is not so optimistic – "The phone is already dead — people just haven't realized", he says. So whom should we count on? Alex Kipman or the CEO of Microsoft? It looks like both are right, in their own ways. According to reports, Microsoft is working on a new ultra-portable device with a pocketable form-factor like a smartphone. This new portable device will stand out from the rest of the smartphones in the sense that it will be fully compatible with the entire Windows 10 ecosystem, including desktop apps.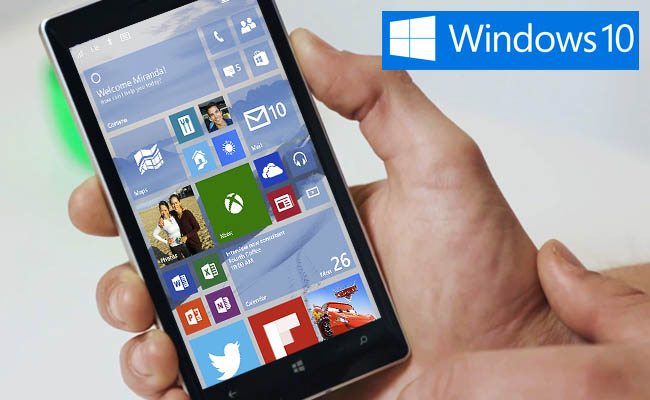 The upcoming Microsoft Surface Phone won't be called Surface Phone but is more likely to be named Surface Mini or Surface P, P for Pocket. Considering the market share Android and iOS enjoys today, it's literally impossible for Microsoft to gain significant market share, even if it starts working on new strategies to strengthen its OS right away. So the company is probably looking at a new category of devices that can replace a smartphone altogether.
So Microsoft, can we expect another product on the same lines as 2-in-One devices like Surface Pro?
Don't forget to check: Top 5 Best Shooting Games For Android – 2017