Meizu has just released a photo teaser for an event that will be held on September 23 at the Beijing National Convention Center. The photo reads "Meizu Go Pro" and rumor is that this might be the much-awaited Meizu MX5 Pro. However, it could also be the NIUX.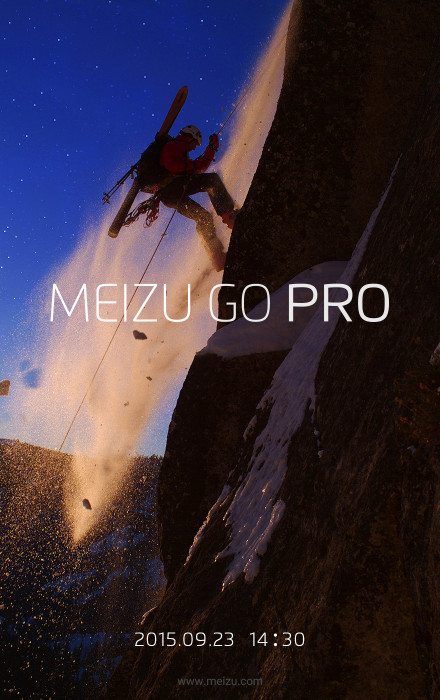 New renders of the Meizu NIUX were recently leaked by the Meizu VP Li Nan, and today, pictures of the packaging for the next Meizu flagship have also leaked. What's surprising is that the packaging carries the 'PRO 5' branding on it, which is the same as the teaser unveiled by Meizu. Is it possible that the Meizu NIUX has been named the Meizu PRO 5? It looks like Meizu decided to get rid of the 'MX' prefix.
The next Meizu flagship, possibly the Meizu PRO 5, will come with a 5.5-inch AMOLED display with a resolution of 1080 x 1920. Bai Yongxiang, Meizu President, recently stated that Quad-HD displays are not logical for smartphones and 1080p resolution displays are more than enough. Therefore, we are positive that the Meizu PRO 5 will have a 1080p display and not a 2K unit. Powering the smartphone will be the Exynos 7420 SoC, which has been dubbed as the 'best CPU available' by Mr. Bai.
According to the rumors, other specifications include a 3GB/4GB RAM (there might be two separate versions), a 21MP rear shooter and a 5MP front snapper. The smartphone is expected to be pre-installed with Android 5.1 along with the Flyme UI running on top. While there are no final announcements so far, rumor has it that the Meizu PRO 5 will cost around $470 USD.