On the official Lumia Twitter, an image has recently been posted showing a woman speaking to Cortana on a Lumia device that does not look like any of the currently known models.
The post's aim was not to present a new Lumia phone, but to discuss Microsoft's actions in expanding the list of compatible apps with Cortana.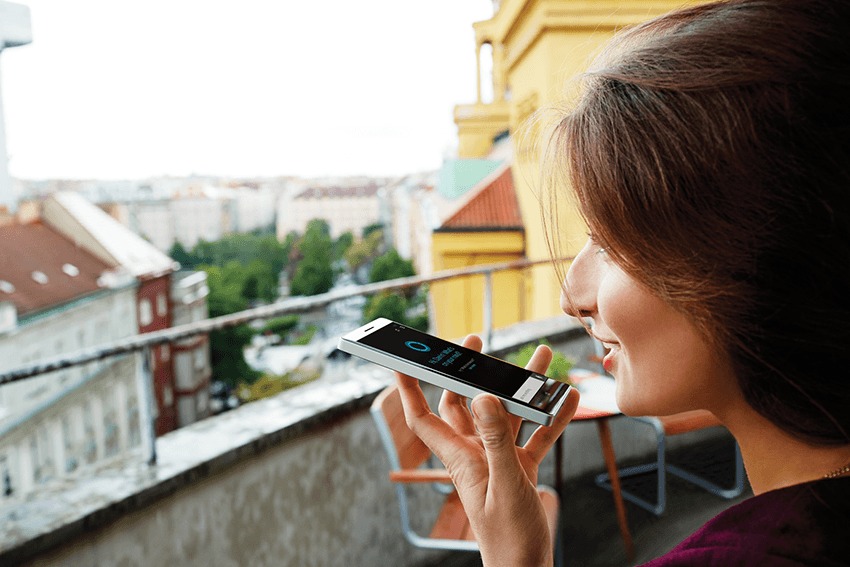 Speculations will surely begin on what this phone might be, and whether it was an intentional action by Microsoft to hint of an upcoming Lumia model. The phone looks slightly similar to the Lumia 730 but the screen seems possibly a bit bigger, covering a larger part of the phone's surface. It could possibly be the 850 model, but we could continue with endless guesses until we get some official announcements regarding new Lumia models. Nevertheless, we are quite pleased with the unknown Lumia model's looks, and are eager to provide more information on it as soon as we can.
Lastly, since we have already mentioned that the image was released in regard to applications and Cortana, here is an article from Windows Developer Blog that provides more information including a list of some newly added apps.
Stay tuned as we strive to bring you the latest and most relevant smartphone news.