If you own an AMD Radeon RX 460 graphics card, here's a good news for you. At overclocking.guide, an author with username der8auer has unlocked the RX 460, thus upgrading the performance capabilities of the card for free. By unlocking the AMD RX 460, more TMUs and stream processors become available to the user, thus resulting in a significant performance boost.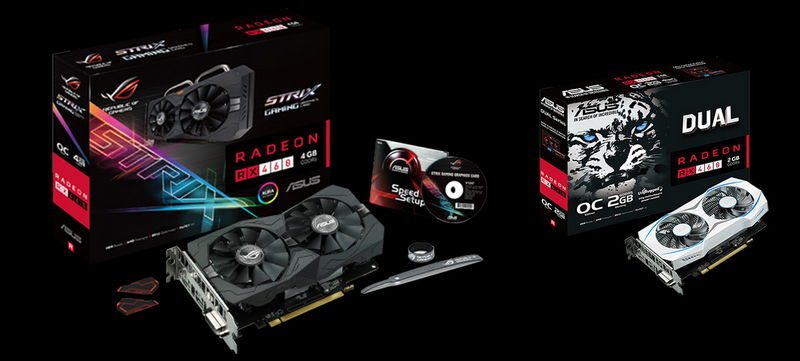 For those who don't know, the Radeon RX 460 is the only graphics card for desktop PCs that uses the Polaris 11 architecture. It comes with 2 TFLOPs of computer performance that is provided by 896 stream processors. The chip clocks at 1090 MHz core and reaches boost clock speeds of 1200 MHz. The 2GB GDDR5 variant features a 128-bit interface and clocks up to 7 GHz delivering 112 GB/s of bandwidth. The card sells in a 4GB variant too.
Let's now talk about the AMD Radeon RX 460 unlock benefits. Users can unlock the card with a simple firmware update, and unlocking will give the card more shaders. When you unlock AMD RX 460, the 896 stream processors will be increased to 1024. These 1024 stream processors are arranged in the Polaris 11 GPU in 16 compute units, of which only 14 are enabled by default for higher efficiency.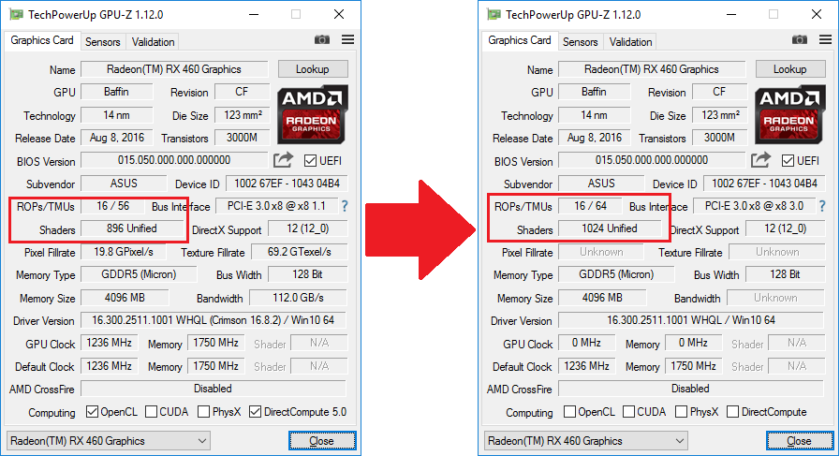 So if you don't care about efficiency and want higher performance, unlocking the card will give you 128 addition stream processors along with 8 more TMUs, resulting in 1024 processors and 64 TMUs in total. The performance is bumped up by a good 12.5 percent, which is quite an improvement. The ASUS RX 460 STRIX showed a 10% performance boost in Witcher 3, while the 3D Mark Firestrike tests gained 9% in terms of performance.
So, how to unlock AMD Radeon RX 460 graphics card easily? According to the latest reports, the Sapphire RX 460 Nitro OC and the ASUS RX 460 STRIX OC can be easily unlocked without any problems. But of course, unlocking graphics cards is risky too, as flashing the BIOS of the card may cause something to go wrong, possibly damaging the card. So flash at your own risk, if you want to.
If you own any of the two above-mentioned cards, you can go to the links given below and download the necessary files required for unlocking the RX 460.
Here's a small excerpt of the process mentioned at overclocking.guide:
First backup the original BIOS file in case you want to flash the card back at a certain point (run "backup bios.bat"). You can also save the BIOS with the latest version of TechPowerUp's GPU-Z.

Afterwards run "flash unlocked bios.bat" to flash the bios. It will take about 15 seconds and should look like in the picture below.

Afterwards restart your system and enjoy about 10% free performance. via Overclocking.Guide
As we said, there are risks associated with flashing, but firmware solutions are present for such mishaps. The only thing that's got us confused is why AMD locked these cards in the first place when it is so simple to unlock them. Anyway, 14nm FinFET has been on the market for quite some time now, and a full Polaris 11 offering is expected soon.
So stay tuned for further updates.