Uncharted: The Lost Legacy was shown off at the 2016 PlayStation Experience. Attendees got a chance to learn the first details of Uncharted: The Lost Legacy in a panel discussion featuring Sid Shuman, the creative team at Naughty Dog, and actors Claudia Black (Chloe in Uncharted) and Laura Bailey (Nadine).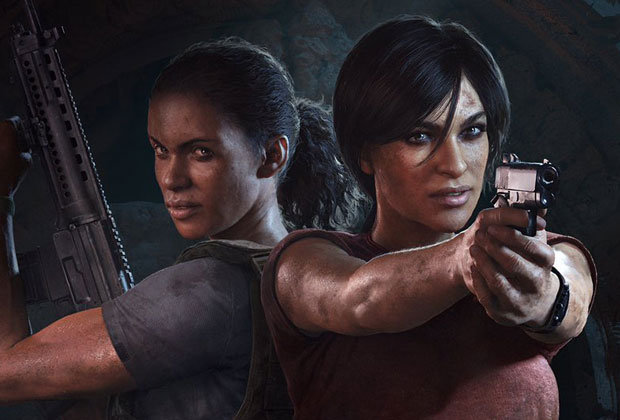 Uncharted: The Lost Legacy announced
This was another one where the mystery made it really interesting. They kicked off PSX with this video and didn't say anything about it beforehand. You can sort of tell it's the Uncharted 4 engine. It was cool to see Nadine at the end. A lot of players weren't expecting that at all, but they recognized her fighting grunts as soon as she started attacking the guys. She has a very distinctive sound/voice.
The coolest thing about this was that it completely threw us all off the scent of The Last Of Us Part Two. They kicked the show off with a big bang from Naughty Dog, so we all kind of figured Naughty Dog was done for the day. It made The Last Of Us Part Two reveal at the end of the show even more surprising.
That said, it's awesome to see Chloe and Nadine get their own little adventure. Which makes us wonder why Naughty Dog hasn't done story based DLC in the past. Chloe's definitely one of the favs but she's totally not the only one that we would have liked to see in their own DLC. Regardless, Naughty Dog, you are one of the main reasons why many player's Playstation is their console of choice for plot heavy games. And we hope Uncharted: The Lost Legacy proves us right.