Some interesting information has popped up about Uncharted 5. Not only will it be happening but it appears to be already in development. Nolan North, the voice actor of the game's iconic protagonist, said in an interview with Vulture.com that he's absolutely ready to do it again if Sony decide to do a sequel.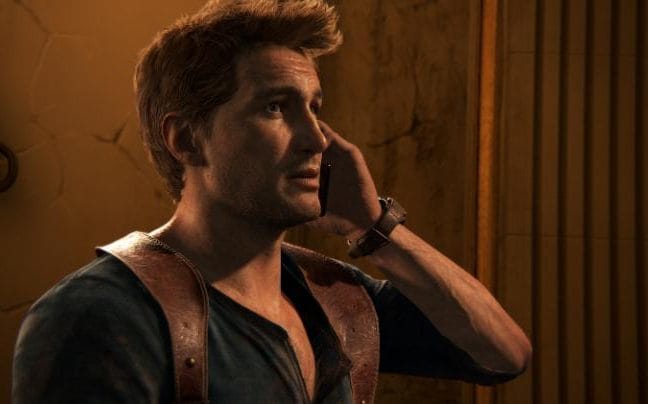 Uncharted 5 in development?
Nolan North is the closest thing there is to a video games A-lister. His IMDb page boasts over 300 credits. Just looking at superhero adaptations. He's played everyone from Superman to General Zod, from Deadpool to Iron Man. Elsewhere, he's voiced protagonists and antagonists in Teenage Mutant Ninja Turtles. Furthermore, he played a stroppy barman with a flair for parkour in Assassin's Creed. Also, he took on the role of the Greek god of the underworld in God of War. And, finally, he's popped up throughout history's battlefields in the Call of Duty series.
The role North is best known for, however, is Uncharted's Nathan Drake. Landing the lead in Naughty Dog's series of action adventure games opened a lot of doors for North. But despite his success, he is still grounded, friendly, and visibly upset that the role of a lifetime is about to end along with Uncharted 4's conclusion.
"There won't be an Uncharted 5, at least not from us," he told the Vulture interviewer "Maybe somebody will make a prequel, or they'll do a sequel with different characters. But it'll be really hard to do a sequel with Nathan Drake" So, that does at least confirm a next entry in the franchise. So, Uncharted 5 might not be a sequel but at least it will be a new game in the series.
Let us know your thoughts in the comments. Any new game in the Uncharted series is welcome by us and the fans alike. Stay tuned for more info.