Huawei fans have been eagerly waiting for the company to unveil its next flagship smartphone, the Huawei P9. Previous rumors suggested that the powerful flagship might get launched in March this year.
However, according to a new report from GizChina, the phone will go official at the pre-CES event of the company. So if this news is to be believed, then the Huawei P9 will be launched in Las Vegas on 5th January, that's tomorrow.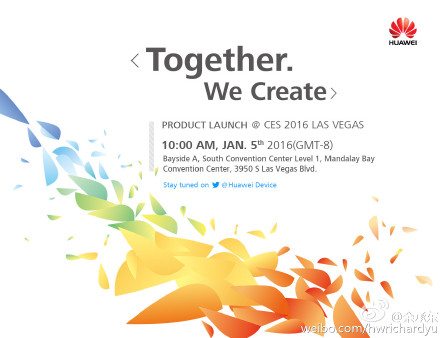 What's more exciting than the launch date of the phone is its memory specifications. The new rumor suggests that the Huawei P9 will pack a mind-blowing 6GB of RAM under its hood! If this comes out to be true, then this might be the most powerful device till date, which will alleviate Huawei's position in the market by many folds. The rumor also says that the phone will get a dual-camera setup, which has been suggested by previous leaks.
Most of the high-end flagships come with 3GB RAM, while very few get 4GB RAM, which is the most amount of RAM we have seen in any smartphone till date. Though we doubt whether 6GB of RAM is needed in a 5″-6″ device, we cannot rule out the possibility altogether.
The Huawei P9 might see the light of the day tomorrow with a 5.2-inch 2K screen and Kirin 950 SoC under its hood. We are also expecting the Huawei P9max. So stay tuned!