AT&T site revealed the specifications of yet to announce smartphone called LG Escape 2 (H443). Equipped with 4.7-inch 720p display, the Escape 2 runs Android 5.0 Lollipop with 1GB of RAM and 8GB expandable internal storage.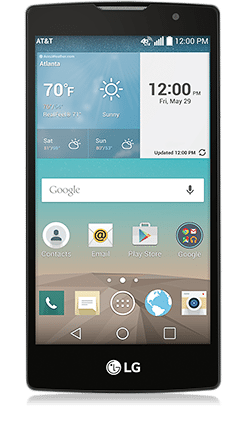 The LG Escape 2 is powered by a Snapdragon 410 chipset with quad-core 1.2GHz processor, and Adreno 306 GPU. Other features include 4G LTE support, Bluetooth 4.0, NFC, Mobile Hotspot, microUSB 2.0, and Wi-Fi a/b/g/n.
The KonckOn on Escape 2 allow to wake up and sleep the device with a double tap as well as unique tapping pattern to unlock or lock the handset. Another popular feature QSlide multi-tasking gives you smooth experience to work on two apps at a time.
The pricing and availability details are not known yet.