Gone are the days when kids were advised to stay away from smartphones and tablets, as these devices have become a smart toy to make kids smarter quickly. However, for those working parents who do not want to hand over a smartphone to their kids, it is important to keep an eye on the little children without destroying their professional lives. And this is where the Umeox W268 Kid's smart watch comes in.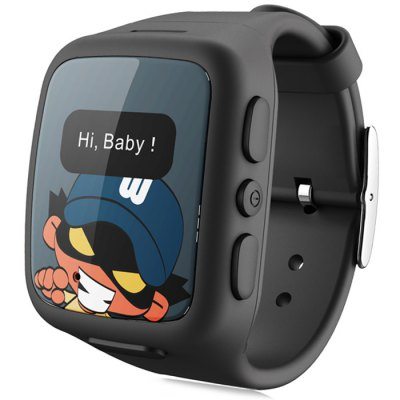 This smart gadget brings great design and perfect hardware together for a very useful cause. The whole purpose of the Umeox W268 smartwatch is to provide parents and kids an easy means of interaction. So if you are at work and don't trust the babysitter, you can talk to your kid and monitor their location or activities. The W268 comes with GPS and LBS, thus providing you with dual-mode smart positioning so that you can check your kids' location anywhere and anytime.
The Umeox W268 gets a 1.3-inch OLED screen and comes with a micro SIM slot. So you (up to 20 family members) can make calls to watch whenever you feel like checking on your kid. No stranger calls will reach the watch. There's a SOS button in the watch too, which your kid can use to alert you if he or she senses a dangerous or emergency situation. The 600mAh battery in the watch keeps it going for 3-5 days, and charging is super easy with a USB cable.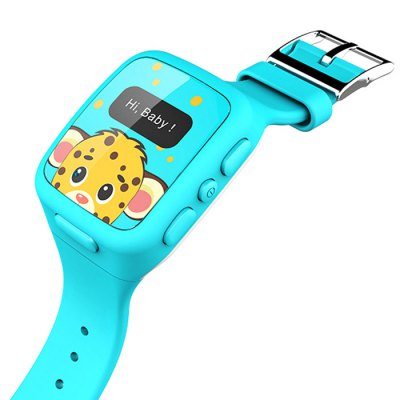 The watch is compatible with iOS and Android. And before you ask, it emits zero radiation and gets a silicone case that complies with the safety standards of EU. So yes, with the Umeox W268, you can be sure of your child's well-being in a simple and easy way. The watch comes in various bright colors, so it's no less than a fancy (but very useful) gift for your child.
The Umeox W268 watch costs $52.97. But you can get it from GearBest for just $49.99 by using the coupon code GBUmeox. Any takers?