Ulefone, a Chinese smartphone maker, is trying very hard to be in the limelight. And why not? Ulefone produces excellent high-end Android smartphones that are extremely affordable and give a tough fight to the bigger brands in China.
We recently reported about the Ulefone Be Touch 2 going on sale and the Ulefone Paris being available for pre-order on Everbuying. To increase its reach globally, Ulefone has now launched the Ulefone Brand Sale on Everbuying, where buyers can get the top 3 Ulefone smartphones at discounted prices. In fact, there are freebies too!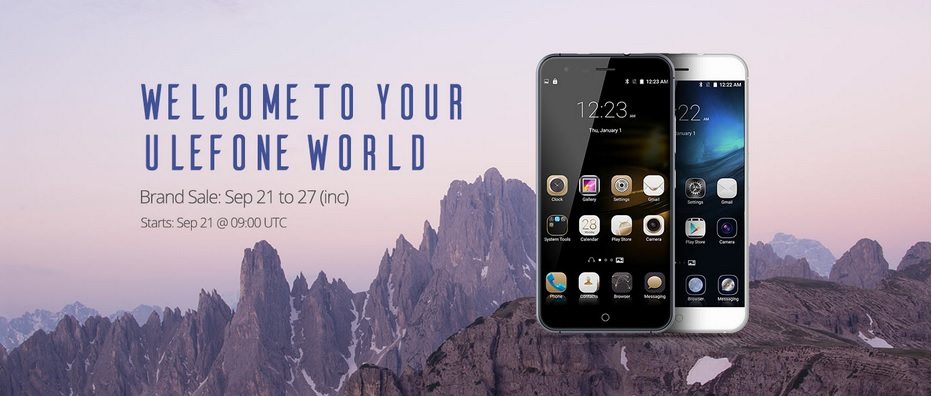 The sale begins from today, September 21, at 9:00 UTC, and will go on until September 27. The phones on sale are the Ulefone Be Touch 2, Ulefone Paris, and Ulefone Be Pro. The smartphones are 4G LTE enabled and come with great technical specs like 13MP + 5MP cameras, a fingerprint scanner, a 2.5D Arc screen, a 3GB RAM, an octa-core processor, etc.
As for the prices, the top-of-the-line Ulefone Be Touch 2 is priced at just USD 189.99 and comes with 2 freebies and a 2-year warranty. Meanwhile, the Ulefone Paris costs USD 129.99 and the Ulefone Be Pro costs USD 122.99.
So if you are looking for a high-end smartphone but don't want to spend much, Ulefone is the way to go!