The market is full of Android and Windows tablets. But what if we told you that Ubuntu tablets are coming to the market as well? Hold your hearts, as the BQ Aquaris M10 Ubuntu tablet is coming soon.
The Aquaris M10 Ubuntu Edition tablet is going to be available on pre-order from Monday, and the pricing will be announced on the same day. The tablet will be available in two variants- a high-end FHD (1920 x 1200) model and an HD (1280 x 800) model. The tablet will be sold directly through the BQ international website.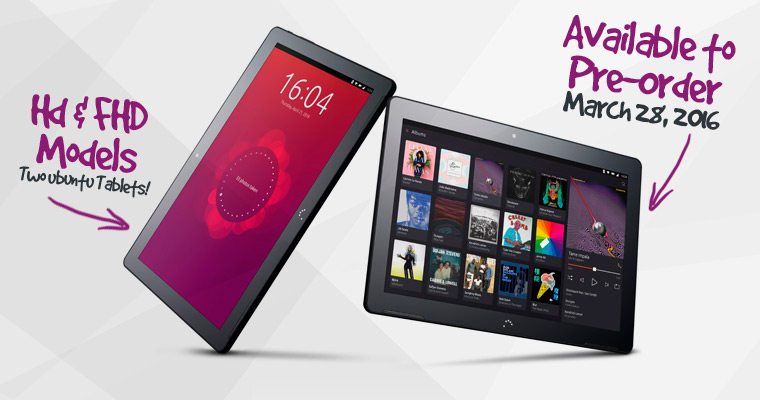 The Aquaris M10 HD gets a slower processor and GP than the FHD model. Also, the FHD variant gets an 8MP rear snapper, while the HD gets a 5MP camera on the back. Both the devices get 2GB of RAM and 16GB of onboard storage.
The BQ Aquaris M10 Ubuntu tablet will be able to provide the best of both worlds to the users by acting as a PC as well as a tablet. You can use the tablet standalone with its gesture-rich capabilities, or you can connect an external keyboard and mouse to get a complete Ubuntu PC experience.
A large number of people worldwide have been waiting for this tablet. And if you are one of them, don't forget to order yours on Monday.