The latest episode of Twin Star Exorcists, episode 31, was released some time ago, and it was a rather emotional one. At the start of the episode, Kinako was seen waking up in an empty house. She was later seen confused about how she got here and where everyone was. Someone then started walking towards her, who he thought was Benio. However, it was Mayura.
Twin Star Exorcists Episode 31 Recap
Mayura then revealed that since she came back from her trip two days ago, she has been sleeping. She then suddenly remembered what actually happened. She remembered that Benio, Rokuro and Sae-chan went to Kyoto, and Sae-chan sacrificed herself to save them. Before Kinako got depressed, Mayura stated that her sacrifice was not a waste. She told him that the people who got sick from Magano's miasma got cured because of her sacrifice. She further revealed that even the sky turned blue because of what she did.
After getting herself updated regarding what happened, Kinako went to look for her master, Benio. While looking for her, she got a flashback about the time when she was first assigned to serve Benio. As Benio was a little girl at that time who didn't like to share her feelings with others, it took her a lot of time to speak with Kinako. Benio also used to behave oddly, which sometimes made Kinako mad. However, after she got know what the reason behind her behavior was, Kinako's thinking changed.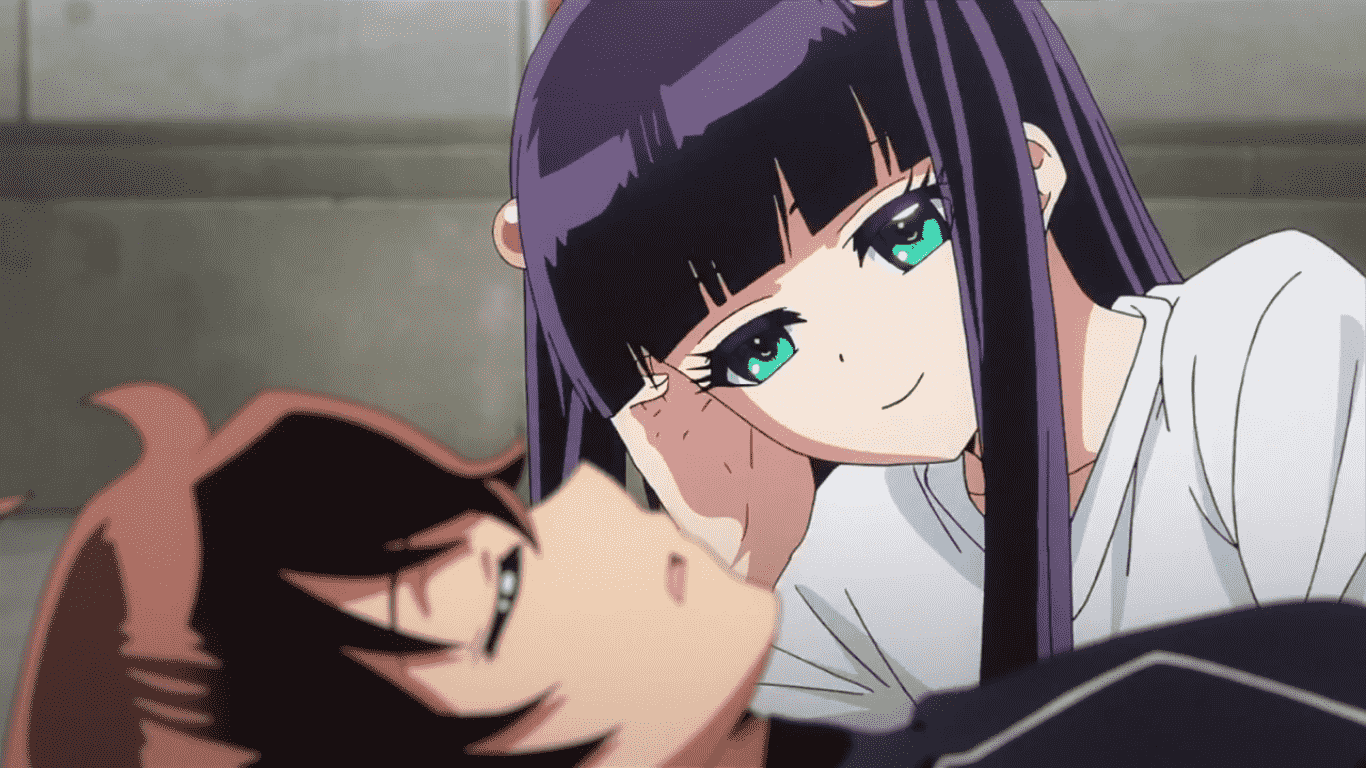 When Kinako was newly assigned to serve Benio, she used to watch her train. Subaru-sama, who is one of the 12 guardians and was Benio's master, used to train her, and she never felt any attack Benio delivered. This indicated that Benio had a lot to learn about fighting and she had to enhance her skills. After a few months hanging around with Benio, Kinako got to know that Benio watched her parents die with her own two eyes. This was the very reason why she used to stay quite most of the time. From that day, Kinako never got mad about her being behaving oddly.
At the end of the episode, Kinako, Benio and Rokuro were seen down because of the loss of their comrade, Sae-chan. The sacrifice she made did help a lot of people, but it broke the ones who were close to her. In the next few episodes, the 12 guardians will be seen discussing where Arima-sama is.
Let us know what you think about this episode in the comments below.