Nostalgia is a dangerous thing. In essence, you're taking the memory of something and every time you look back you enjoy this memory even more. This is something we can say about Turok 2. After the release of Turok remastered, we decided to check up on the game. The game was obviously well-received back in its day but now suffers from fundamental problems that are hard to ignore. That's why when we heard Night Dive Studio was making Turok 2 Remaster for the PC, we were more than thrilled.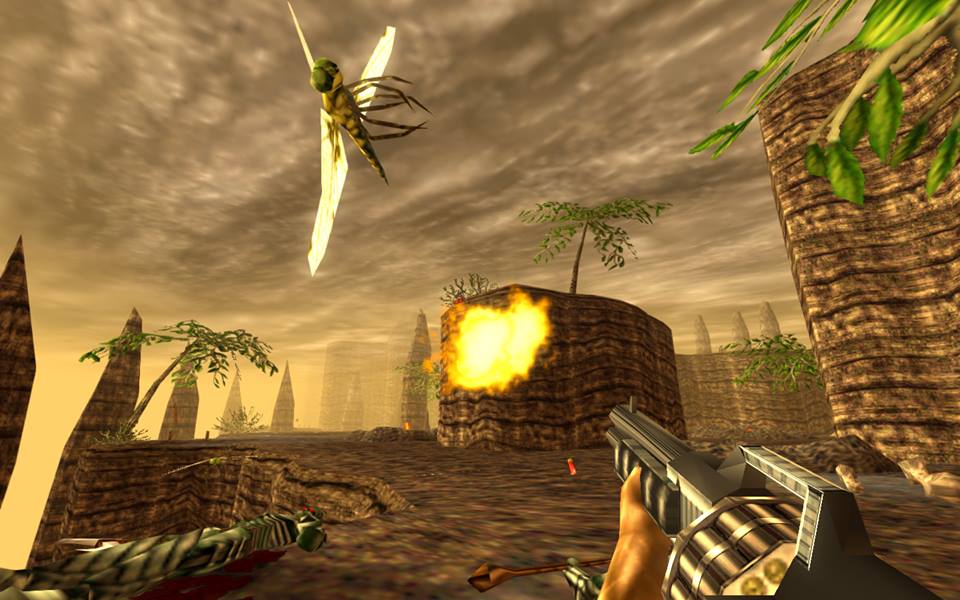 Turok 2 Remaster Confirmed on Steam
"So as many of you may have guessed, working on the rights to these classic titles can be tricky and sometimes contractual obligations prevents the transparency we've enjoyed on some of our other titles which is why updates have been mysteriously absent.

We're well aware of the demand for Turok 2 and it is still in development…in fact we started development just shortly after the launch of the first Turok. Turok 2 is a bigger game, more enemies, more weapons, more locations and most importantly…Turok 2 had Multiplayer.

In our quest to bring you the most authentic experience at the highest quality level available we've decided to give Turok 2 the love it deserves and release the game "when it's done" which is why all we've been able to say is this:

Turok 2 is coming!

Thank you for your continued support and patience, we know you're going to love it!"
What are some of your fond memories from Turok 2: Seed of Evil. Are you looking forward to Turok 2 Remastered? Let us know in the comments. Keep in mind, the game is only confirmed for PC at the moment and we are still waiting for a console release date. Stay tuned to MobiPicker for more news and updates regarding this and more.