Before even its launch, Xbox Scorpio is making waves on the web. So far, every first-party gaming studios have praised the upcoming powerful console by Microsoft. However, Turn 10 Studio, is not fully satisfied with one of the key things in Scorpio.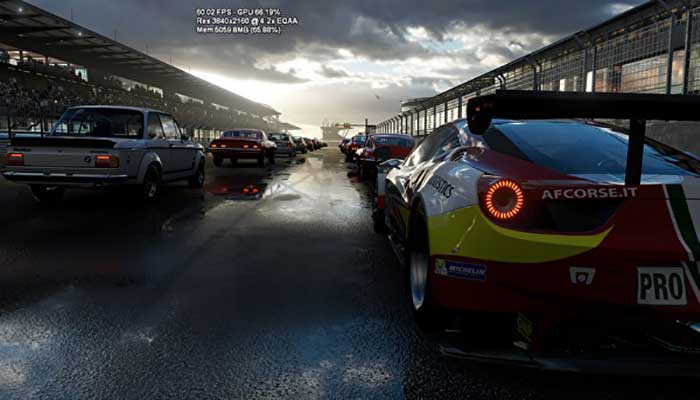 Turn 10 Studio's lead Software Architect Chris Tector gave an interview to Gamasutra. Tector pointed out to something really interesting in Xbox Scorpio and shared his thoughts about how Turn 10 studio would change Xbox Scorpio's hardware ideally.
Well, to keep the suspense away, let me tell you that the thing Turn 10 Studio pointed out to, doesn't have to do anything with graphics. It's an Audio thingy that's the main point of talk here. Tector said while in the interview with Gamasutra that Forza series games are especially hard when it comes to the right audio requirements.
Following is what Tector had to say on it specifically;
"We didn't get to the right place with audio hardware. On all of Xbox One. And we were hoping that would improve because that would really open up some CPU headroom for us. I don't know if I'm calling out something I'm not supposed to! But we do a lot of heavier-weight audio than some other games do. It means we do a lot of real-time mixing of that. Because the way we generate an engine is more of a simulation based on a whole lot of loops. But it means that we're modeling the different subcomponents within the car. So not just the engine, it's actually transmission and an inner cooler and blah blah blah. All these little bits on the engine that we're building up, and then that's a final mix on one car. And then we've gotta go do it on the next one.

So it's pretty heavyweight, and we have some heavy requirements around that. But we'll get there someday."
So, according to Tector, Xbox Scorpio's audio is what isn't meeting with what Forza series games require. As Tector suggests, there are certain requirements that would definitely enhance the user experience on Scorpio. And when players are enjoying the Forza series games, they should have what's been specifically designed to offer a truly realistic experience.
Tector also seems pretty open minded as he says "We'll get there someday". Well, they will definitely get there someday as innovation isn't going to stop and who knows what's Xbox Scorpio going to offer when it's finally out. Hopefully, after the console is released, one or two updates will make the audio better on Scorpio as per Turn 10 Studio's requirements.