The latest addition in the TrackMania series, TrackMania Trubo is finally coming to the respected platforms in March 2016. This was announced and confirmed by Ubisoft via a press release.
TrackMania Turbo will deliver a thrilling gameplay experience as players will be able to show their skills and compete with each other on over 200 different tracks located in four different locations. Each location will deliver a new gameplay experience. The locations included in the game are Rollercoaster Lagoon, International Stadium, Canyon Grand Drift, and Valley Down & Dirty. The game mainly focuses on different kind of stunts and by performing different stunts, players can earn different kind of in-game awards.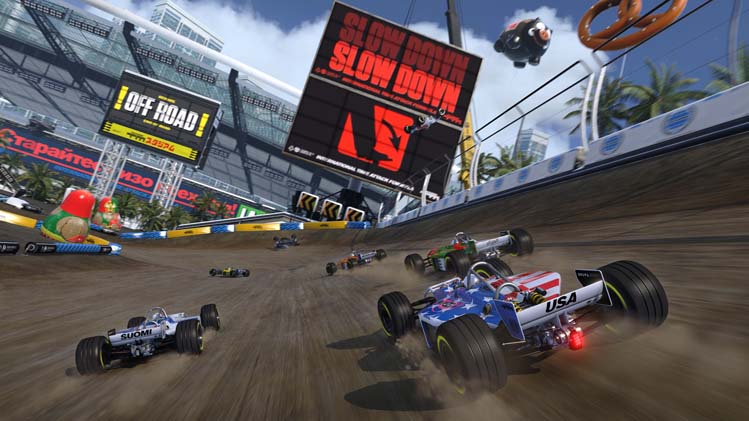 The game will feature different game modes, including the campaign and a brand new co-operative mode called Double Driver. As the title suggests, this mode has its own grace as in it, two players will take control of the same car. Yes, the same car. The game will also be the first racing game to feature split screen mode on PS4 and Xbox One.
The developers have also released a new trailer for the game to give players a glimpse at what they'll get in March. You can have a look at that trailer below.
TrackMania Turbo will also feature the track editor, which was present in the previous game. Players will be able to create tracks of their choice on which they'll like to show their skills on. A new feature in the track editor will be also included through which players will be able to generate random tracks. Taking from all this, the developers are surely making it fit for the next generation platforms.
TrackMania Turbo is set to launch on March 22nd, 2016 for PC, PS4 and Xbox One. The game is the first one to arrive on consoles since 2009. It is developed by Nadeo and published by Ubisoft.
Let us know what you think about this news in the comments below.