Pixar – the company that began in 1979 as Graphics Crop and then spun-out as a corporation in 1986 with funding from Apple Inc co-founder Steve Jobs – has created some of the best CGI-animated feature films. Beginning with Toy Story and continuing its way with more than 17 feature films, the latest being Finding Dory, Pixar has created a revolution in the world of animated cinema. The next big releases from Pixar stable everybody is desperately waiting for are The Incredibles 2 and Toy Story 4.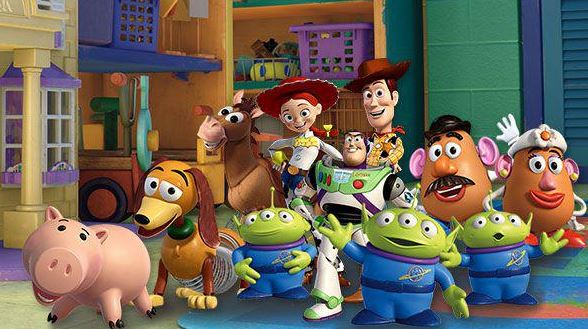 Recently, those eagerly anticipating Toy Story 4 were in for a disappointment when Pixar planned on mixing up the schedule of Toy Story 4 with The Incredibles 2. It looked like The Incredibles 2 and Toy Story 4 switched release dates – The Incredibles 2 to come out on June 15, 2018, and Toy Story 4 scheduled for June 21, 2019. Moving a movie by one whole year is sure to cause disappointment for fans eagerly waiting for a movie as exciting and promising as Toy Story 4. But Andrew Stanton in an interview with Cinemablend has revealed that Pixar fans needn't be really worried about the mix-up in release dates –
There's no big conspiracy about anything, even though I know that would be juicy. The truth is that every time we develop films, we always have five or six films privately that we're in the middle of developing. We've learned over time to make them like magnets, because what we want to be respectful for is whether the stories are ready or not. So we end up, for economic reasons, we end up having to announce sometimes when a film might be released, but then we go, 'Wait a minute, we want more time on the story to really nail it.' So if we find that another film on the stove is going well, and we can move it up, then we do a swap, so there's no more drama than we just want to get the stories just right.
So it looks like the release dates are not fixed yet and there is scope for some flexibility. He also told that Pixar would rather stay silent than commit about anything beyond the immediate present. He adds –
It's always been like that. I think if we had our way, we would never announce our slates, period, until we were done so that we don't create phantom drama.
So it looks like Pixar fans really have nothing to worry about. All we can do right now is to wait and watch and hope the release dates get pushed to make both Toy Story 4 and The Incredibles 2 fans happy.