2015 is an aspiring year for most of the mobile companies, unlike 2014 where companies released their best smartphone enthusiastic to be the competitive leader in the market. Popular mobile companies are gearing up for the announcement of their new phone and gadgets; rumor has it that this year we are going to be blown away with outstanding and powerful specs. From flexible screens, high display pixels, sharp camera, powerful speed and competitive prices, consumers are yet to see the best in the smartphone market.
The Smartphone manufacturers have announced their upcoming Smartphones this year at CES 2015. Here we compiled a list of top 5 upcoming smartphones to be released in this year;
Top 5 Upcoming Smartphones 2015
1. Asus Zenfone 2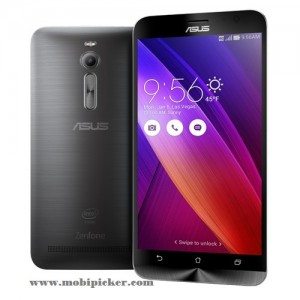 Asus has dominated in the computer world for quite a while, though they have released couple of smartphones, they haven't received a definite demand, unlike other flagship. But this year they are here to stay, Asus is set to release two versions of the Asus Zenfone 2. One of the versions will be having a 4GB RAM, and the other version will still maintain the 2GB RAM. Asus will still maintain its Intel chip unlike other flagship on QUALCOMM chips though Asus have upgraded the processor to a 64bit Atom Z3580 quad core which can hit up to 2.3 GHz. The Asus Zenfone 2 will be on a 5.5 inch gorilla glass 3 display and offer a higher resolution of 1080 by 1920 pixels. The phone will be LTE enable and support OpenGL 3.0. With the PowerVR G6430 from Imagination, GPU. Asus Zenfone 2 is set to produce the best performance with the Android 5 OS. The phone is set to be having a 13MP/ 5MP rear and front camera with dual color flash to offer incredible pics.
Pros
High performance with a 4GB RAM
85 fields of view 5MP front camera.
Cons
Intel Processor compared to Qualcomm.
2.  LG G Flex 2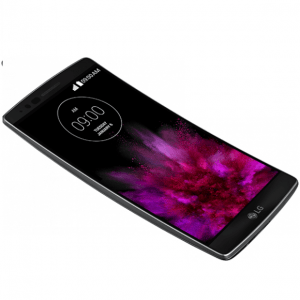 Full Specification
LG is known for their dominance through incredible smartphone designs. In 2014 LG released the first curved phone and the concept was well received in the market. This year CES 2015 is announcing the LG G Flex 2 that will be out in the market in a few months, the price is yet to be stated but it is estimated $600 more than that of LG G Flex first generation. LG G Flex 2 will still maintain the curve feature and also be powerful, the phone is set to have Octa- Core Snapdragon 810 64bit chip, flexible 1080p display on a 5.5 inches. LG are not clear about the RAM and the internal space of the flagship phone, but it is estimated to be 2GB/16GB or 3GB/32GB respectively. The phone will be installed with the latest OS Android 5 "Lollipop" and also a 13MP camera with auto focus for crystal clear photos and selfies. LG G Flex 2 will still incorporate the back self-healing mechanism from its predecessors, and also they will integrate the fast charging technology that is seen from other phone manufacturers. Though the phone is to set a bar on the curved technology, it still has its cons and pros;
Cons
Low camera pixels compared to other flagships
Pros
Manageable display of 5.5inch compared to the 6inch display.
Quick charging technology.
3.  HTC Desire 826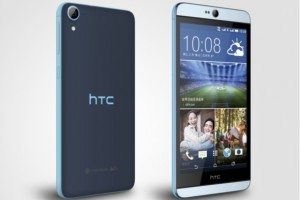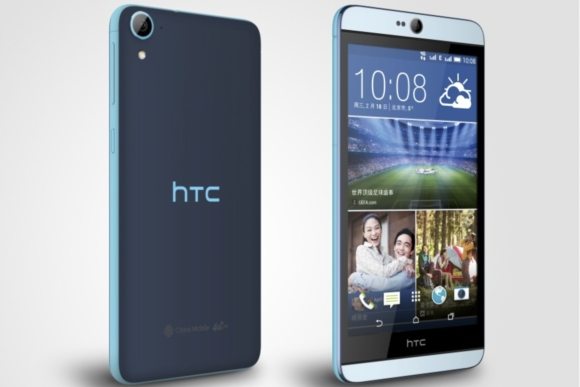 In the year 2014, HTC dominated with their stunning HTC smartphone variations, from HTC M7 to M8 they were recognized as the best phones in the market competing with the likes of Samsung and Apple. HTC is still planning to dominate yet in this year market by the announcing the release of HTC Desire 826 smartphone. The desire 826 will be the first HTC phone to be running on Android 5 Lollipop, which is pre-installed. HTC Desire 826 will have a 5.5 inch display 1080 by 1920 with a 401ppi density on a LCD screen that offers sharpness on different angles and brightness. Desire 826 will be powered by a Snapdragon 615 64bit octa-core chip that will enhance performance backed up with a 2GB of RAM. Desire 826 is still sticking to a 16GB internal memory as of that of Desire 820 but incorporated LTE connectivity. The phone will come with a 13MP rear camera with auto focus and a 4MP front camera with UltraPixel, which is seen on its flagship smartphone like M8 and M7. HTC Desire 826 is set to offer smooth performance by the use of Sense UI. Thus, users have to say goodbye to lags and stutters.
Cons
Pros
Pre- installed Android 5 Lollipop.
4 MP UltraPixel Front camera
 4.  Asus Zenfone Zoom
Full Specification
Asus has been dominating with cheap high-end phone since last year and this year they are planning to offer the low-income users the best with high performance but cheap smartphone. For the users who like taking photos, especially selfies grace yourselves for yet another excellent smartphone from Asus; Wait for it……..
The Asus Zenfone Zoom is tailored for all the lovers of pictures, with a three times optical zoom 13MP camera with auto focus. Taking photos has never been this fun. To make it even fun, the phone comes with a 5.5 inch LCD display with a 1080p and 401pi. The front also incorporates a wide angle 5MP camera with auto stabilizer for a perfect selfies situation. Asus Zenfone Zoom like its predecessors comes with an Intel Atom 64bit Quad-core processor that enhances its productivity
Pros
Three times optical zoom for perfect photos.
Large LCD display
Cons
Intel Processor compared to Qualcomm.
5.  Lenovo Vibe x2 pro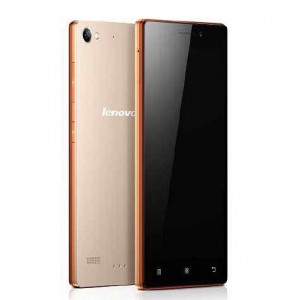 Lenovo Vibe X2 Pro has the design to die for which gives it a desirable look. The phone has a Full High Definition IPS 5.3 inch display with 1920 by 1080 resolution to offer top-notch display. The phone runs on Android 4.4 KitKat with the spectacular VIBE 2 interface that offers personalized features like transparent icons and custom lock screen. Lenovo Vibe X2 Pro is very powerful because it stands on a Snapdragon 615 Octa-core processor which can perform up to 1.5 GHz. Lenovo Vibe X2 Pro also has a 2GB RAM and 32GB internal memory on the 64bit processor. The phone is LTE enabled which brings its connectivity functionality high. The most outstanding feature of Lenovo Vibe X2 Pro is the double 13MP rear and front camera, though the battery is low 2410mAh the quick charging technology can curb that out.
Pros
13MP double camera
High RAM and Processor
Cons
The year 2015 we expect record breaking in the mobile manufacturing companies, competing for dominance, so sit down get your accounts straights and get ready for mobile shopping spree. Don't forget, we are always here to give you the latest in the Smartphone world till next time XOXO…..