If you are looking for interesting anime titles, then here is the guide to top viewed TV anime series in Japan. These anime series are currently ruling the airwaves in Japan as well as globally.
1. Sazae-San: The top of the list is Sazae-san. The series is aired on Fuji TV and has average household rating of 10.6. The story of this anime revolves around Sazae Fuguta and her family, which consists of her husband Masuo and child Tarao. Apart from these, she also has her parents Namihei and Fune Isono living with her. The series shows the daily life of people living in Japanese suburbs.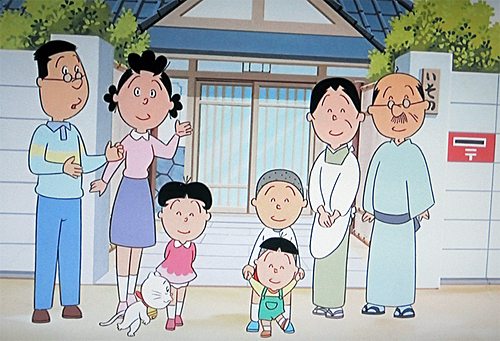 2. Doraemon: The second spot is held by Doraemon which is aired on TV Asahi. This anime series tells the story of Nobita, whose cat named Doraemon acts as his guardian angel. Nobita is constantly barraged by bad luck due to his clumisness. However, Doraemon is always there to save him with the help of his futuristic gadgets. The story line also involves Shiszuka Minamoto or Sue, whom Nobita likes. Nobita's friends Suneo, Takeshi Goda and Hidetoshi Dekisugi also make appearance in the show. The TV series holds the average household rating of 8.0.
3. Crayon Shin Chan: It is another anime series which has captured huge interest in Japan. The anime series follows the life of Shinnosuke "Shin-chan" Nohara who is a well-meaning, yet a mischievous little boy. He lives with his parents, Hiroshi and Misae. Other characters of the series are Himawari, who is Shin-Chan's younger sister. The plot follows Shin-Chan pulling his pranks and consequently getting into troubles. It beautifully depicts the daily life of a young boy. The series is based on manga written by Yoshito Usui. It is currently aired on TV Asahi.
4. Chibi Maruko Chan:  Another anime series to hold interest of Japanese viewers is Chibi Maruko-chan. The series is broadcast on Fuji TV and holds the average household rating of 7.7. It is based on a shojo manga series of the same name. The series chronicles the lives of various members of Sakura family and their friends. The protagonist  is Momoko Sakura, who is also known as Chibi Maruko Chan due to her diminutive size and young age. She likes mangas and pop idol Momoe Yamaguchi. Sakura family consists of Chibi, her grandparents, her parents and her elder sister. Overall, the series will appeal to viewers who like fun-loving and simple anime series.
5. Kochira Katsushika-ku Kamearikouen-mae Hashutsujo THE FINAL: Ryōtsu Kankichi Saigo no Hi: This TV special version of the anime series premiered on September 18 on Fuji TV. It was aired to commemorate 40th anniversary of KochiKame in Weekly Shonen Jump. Apart from regular cast, this special episode also featured several guest stars such as Sabrina and kidnapper leader. The plot revolves around Sabrina, who is a princess and looks a dead ringer of Lemon Giboshi. Upon her visit to Japan, she is kidnapped before being rescued by Ryotsu. The show follows their adventures while they try to remain safe. The special episode was directed by Akira Shigeno while Takashi Yamada wrote the plot. It garnered average household rating of 6.7.