4K monitors aren't for high-skilled professionals anymore. Computers are becoming so powerful now that most of us can run 4K monitors from their desktops. It's never been a better time to buy a 4K monitor. A lot of people are intimidated by the price. So, we decided to compile a list of top five 4K monitors that are best for gaming as well as watching 4K Blu-Ray movies. Here are our top 5 cheap 4k monitors.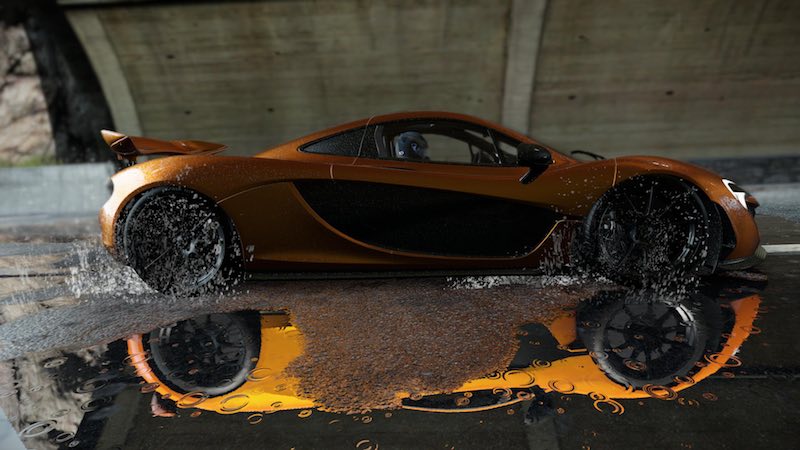 Dell P2415Q ~ Under $600
23.8″ panel with 60Hz refresh. It has a nice thin shape and the stand allows you to rotate the monitor 90 degrees for portrait mode. It has an AH-IPS panel which is 8-bits per pixel plus FRC dithering to give 10 bits or 1.07 billion colors. The monitor has an HDMI 1.4, Display Port 1.2 and Mini DP 1.2.
Samsung LU28E590DS/ZA ~ Under $500
It has a fantastic stand and very appealing to look at. When you're playing games, you won't notice any tearing as it has AMD Free Sync built in. This allows the refresh rate to match your GPU and monitor to prevent screen tearing. The panel is a 28 inch TN (Twisted Nematic). This is part of a new generation of TN panels. Samsung managed to incorporate 170 degrees of viewing angle on a TN monitor. It has HDMI 2.0 and Display Port 1.2.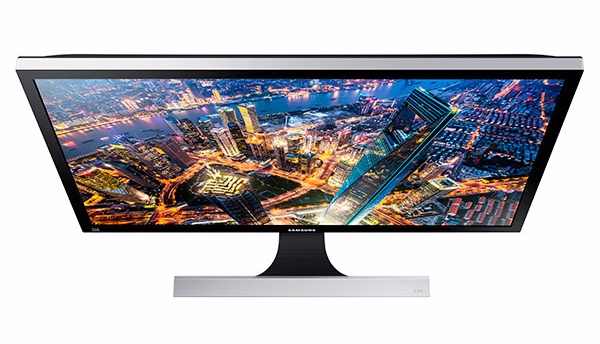 ASUS PB287Q ~ Under $500
As compared to the previous two monitors, this one looks a bit plain and business-like. However, that's not necessarily a bad thing. It has a 28 inch 10 bit TN panel. Which means you get 1.07 billion colors with no dithering whatsoever. It has a 1 millisecond GtG (grey-to-grey) response time. There is a 170-degree horizontal viewing angle. The dynamic contrast ratio is 100,000,000 to 1, which is insane. You get 2 HDMI 1.4 and 1 Display Port 1.2.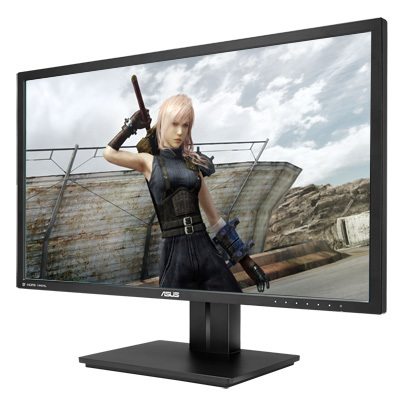 BenQ BL3201PH ~ Under $800
The construction of the monitor looks so robust. The base of the stand is faux-metal plastic. It is 32 inches with a semi-gloss covering. The monitor has AVHA (Advanced Viewing Hyper Angle) which is a compromise between TN and IPS. So, on this monitor. it is 4 ms GtG response time but it still maintains a viewing angle of 160 degrees. It has no perceptible backlight bleed at all. It has 8 bit and 2 bit FRC dithering to give 10 bit (1.07 billion colors). The monitor covers the entire SRGB color space. You get 2 HDMI 1.4, Display Port 1.2, Mini DP 1.2 and Dual Link DVI (rare for 4K monitors).
LG 27MU67-B ~ Under $500
This is a 27 inch IPS monitor with 3840 by 2160 max resolution which is amazing at such a low price. It's the same old 8-bit panel with FRC dither to give 10-bit colors. However, what really sets it apart is the fact that it is an IPS with AMD Free Sync built inside.
Let us know what you think of our Top 5 Cheap 4K Monitors list. Comment below!