Technology has advanced in the modern times and the last few years have seen it grow in leaps and bounds. Today, to capture videos has become a child's play – and the credit goes to our super versatile smartphones that provide us this function just by the push of a button. The functions have been made easy, be it to take a video or upload it to a site where videos are shared. Nowadays all the smartphones, cameras, and PCs come with the basic features required to edit the clip before uploading it to a site.
Still, if you are unsatisfied by the clarity or you want to add some more visual effects to it for your viewers then the tools on your smartphone, camera or PC is not going to suffice. You need to have more influential video editing software if you want to add audio tracks or transition effects or video effects or else merge or trim a clip.
The basic idea of video editing software is to combine videos, pictures, and songs to create an intelligible story with a distinctive touch of your experiences. For purchasing such an editing tool you will have to visit a software shop or a popular shopping website. The task then gets unquestionably challenging in choosing what would be best for you when you have so many options at your disposal.
How to Choose Best Video Editing Software
Here is a list of criteria that should be taken into consideration while choosing the "best video editing software":
Editing tools – All the video editing software need to be equipped with tools that help its users in succeeding at their work. Tools such as timelines to sync the audio to the video and arrange scene transitions are important for organizing. Media bins to store video, stills, and sounds clips and storyboards to arrange the scene order. Additionally, the software must also have an image stabilizer feature to remove a shaky visual output. Finally, an audio mixing tool is a necessity so that the user can freely add sounds and music besides the excellent sound captured at the time of filming the video.
Ease of Use – A good video editor should be capable of identifying and importing videos fast and easy irrespective of the footage being captured by a DSLR, digital camera, video recorder or a smartphone. Besides, the app should have tutorials and explanations of all the features available in it to make the flow of work smooth and easy. The app should be easy to locate and simplified so that all users can easily use it.
Technical Support – All the apps boast of being user-friendly but it is still useful if there are people to consult if one suddenly gets stuck somewhere. A good technical support or online communities that are easy to communicate are of real benefit.
Sharing– A good video editing software should have the function of allowing the user to upload videos on Facebook or YouTube directly from their software. It should also allow the users to export files that are optimized to view in DVD's, smartphones, tablets or PCs.
Best Video Editing Software 2018
The list of best video editing software is not just based on the editors recommendation but we also considered the users reviews from multiple sources. Check out the list below.
#1. Cyberlink PowerDirector
Cyberlink PowerDirector's spontaneous workflows and influential tools are unbeatable. Its functions and features are promising, easy, and are capable of satisfying any professional or new video editor. However, this wonderful software is yet to be made available for Apple users.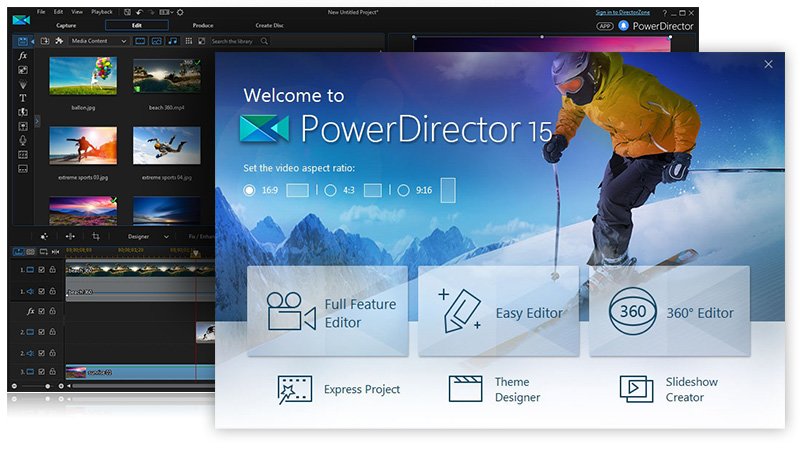 #2. Corel VideoStudio
The editing tools of Corel VideoStudio Pro X6 have the competency of making you a professional looking movie. The video software simplifies the complete procedure of editing videos to capture, edit and share. The beginners will fall in love with this editor. Compared to other video editors, Corel VideoStudio lacks an extensive library of transition and effects.
Also check: Best Photo editor
#3. Adobe Premiere Elements
Adobe is a well-known brand and definitely knows what its consumers want, and Adobe Premiere Elements comes as one of the best video editing software available in the market. It can give an elevated look to the work of inexperienced video editors also. It offers on-job training which teaches the rudiments of video editing to the editors. The software is a boon for the young video editors whereas the professionals might find the workflow overly simplified and easy.
#4. MAGIX Movie Edit Pro
This high-quality and steady video editor is a delight for many users. It is compatible with Blu-ray formats and AVCHD, MAGIX Movie Edit Pro also has the ability to import and export 3D files. Users need to download all the effects and templates of the software to maximize it.
#5. Roxio Creator
The entire digital creative suite of Roxio Creator has all the necessary tools to edit audio, video, images and more. Every component of the software is a separate product with its own. There all are necessary tools present for completing a basic project; however, it lacks advanced features.
#6. Pinnacle Studio
There are many themes and thousands of effects and transitions that can go with movie creations. If you try adding too many overlapping clips at a go, the software will not be able to support all of them.
Also check: Best File Managers for Android
#7. Sony Movie Studio Platinum Suite
The software comes with extra audio software and a DVD. With custom menus, some good transitions, and exceptional sound, movies made with this software come out like a pro. You need to purchase the support plan if you want to benefit customer support.
#8. Nero Video
Nero Video 2014 supports third-party add-ons and lets the user work with many transitions, text functions and effects. It can effectively create videos in various formats and has a prompt customer support. As the manufacturer's headquarters is based in Europe the chat and phone technical support may not be expedient for users based out of Europe. Nero Video has been one of the best video editing software for a long time.
#9. MoviePlus
Editors can add as many tracks they want to in the workspace. You have the option to use the wizard to create a movie. MoviePlus has fewer transitions and effects compared to the other software.
Also check: Free ringtone apps
#10. VideoPad
It allows users to upload videos directly on many social sites as it supports common file formats. It is a great software for the beginners. VideoPad has limited tools and lacks standard transitions required for most video editing suites. The pros would want to work on a more comprehensive video editor.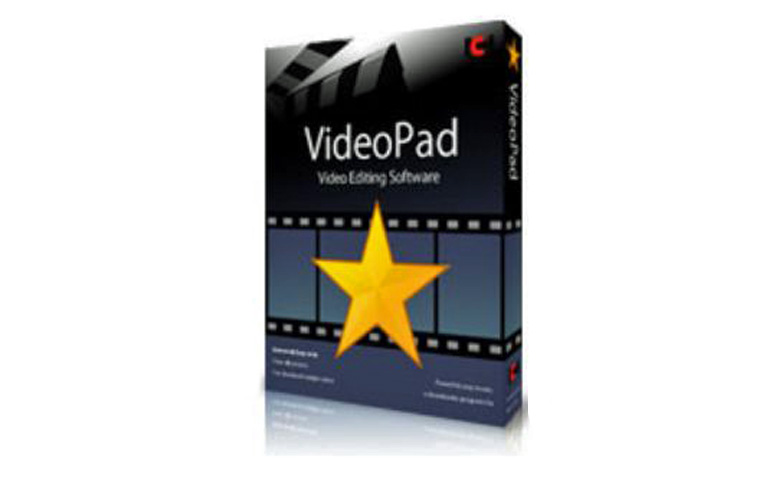 Depending on the user requirements, one may select one of the above best video editing software from the list. If you know any alternatives to above-stated video editing software, let us know in the comments below.
Also, check out our list of best photo editing software for PC.