Tom Clancy's The Division is an upcoming open-world title being developed by Ubisoft Massive for PC, PS4 and Xbox One. A Closed Beta for the game was held recently for all three respected platforms and now, Ubisoft has confirmed that an Open Beta for the game will go live next week.
Ubisoft first announced this through emails and then they posted it on their official blog where they stated that the Open Beta for The Division will be held from February 16 for Xbox One and on February 17 for PC and PS4. The Beta will be live for two days and will end on February 21st. Though we can pretty much expect it to end late as Ubisoft also extended the time period of the Closed Beta.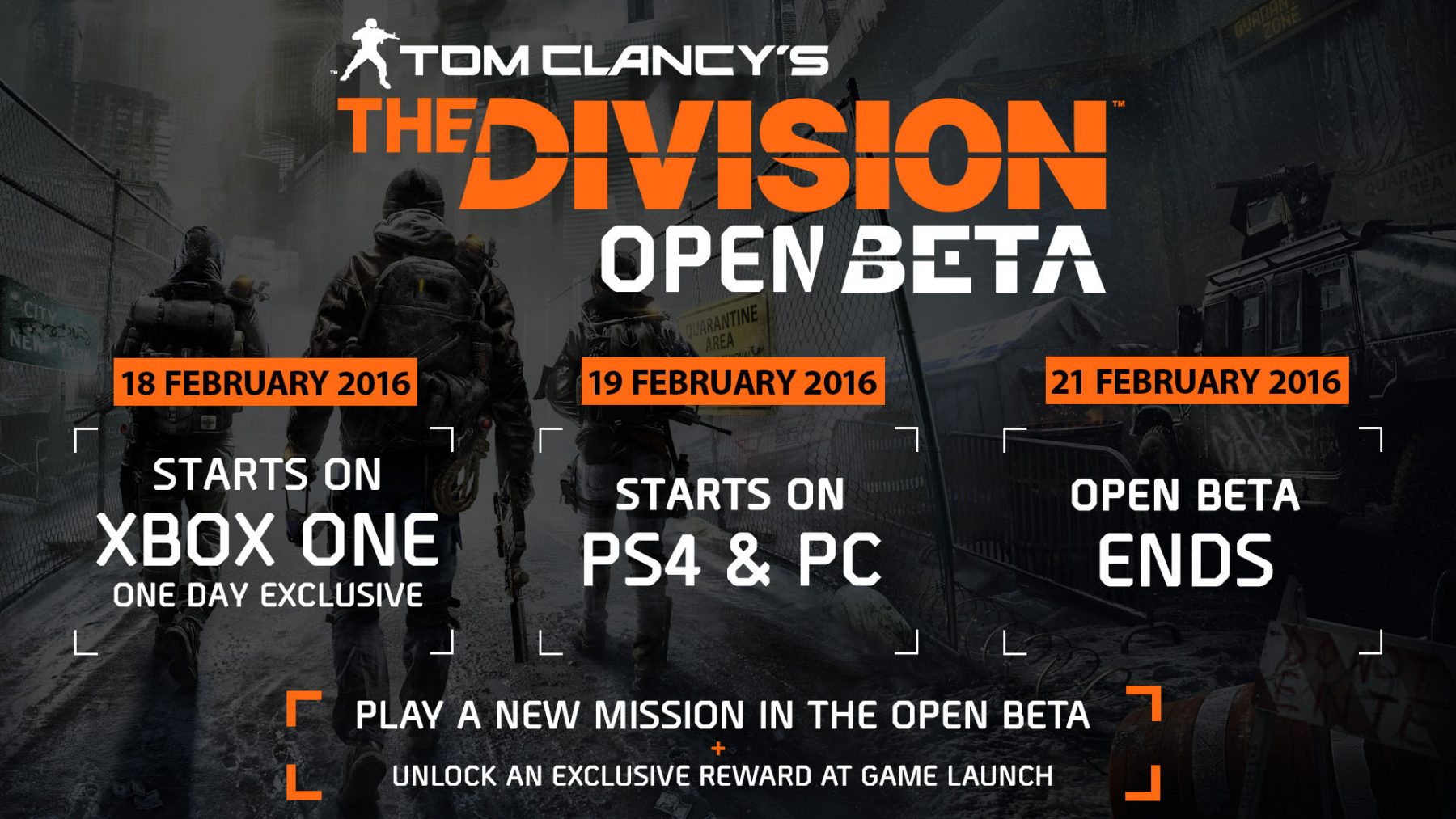 Not only this, but Ubisoft has also shared some additional details about the Open Beta. First, those who take part in this Open Beta will get a reward at the launch of the game, in March. Second, players will be able to pre-load the Beta two days before it launches. Third, players will have to start all over again in the Open Beta as their progress from the Closed Beta won't be transferred and on the last, Closed Beta players will receive a small patch which will convert their existing beta client to the Open Beta client.
Tom Clancy's The Division is set to launch for PC, PS4 and Xbox One after one month, on March 8, 2016. The Closed Beta of the game, which was held recently, was a success as a lot of players participated in it.
Let us know what you think about this news in the comments below.