Tom Clancy's The Division is an upcoming open-world title being developed by Ubisoft Massive. The game features a strong multiplayer as it is said to be Massively Multiplayer online game.
A Closed Beta for the game was held recently, from January 28th till February 2nd for the PC, PS4 and Xbox One. Though the beta was supposed to end on January 31st, but due to the reason that some players were unable to access to beta including the ones who pre-ordered the game through a legit way, Ubisoft extended the time period of the beta which without any doubt made those players happy.
Recently, the file size of The Division on Xbox One got revealed. So if you own an Xbox One and are planning to get The Division, keep in mind that like most games, The Division will occupy around 32 GB of your HDD. The file size was revealed on the game's page on the Xbox Live Store after Microsoft updated it.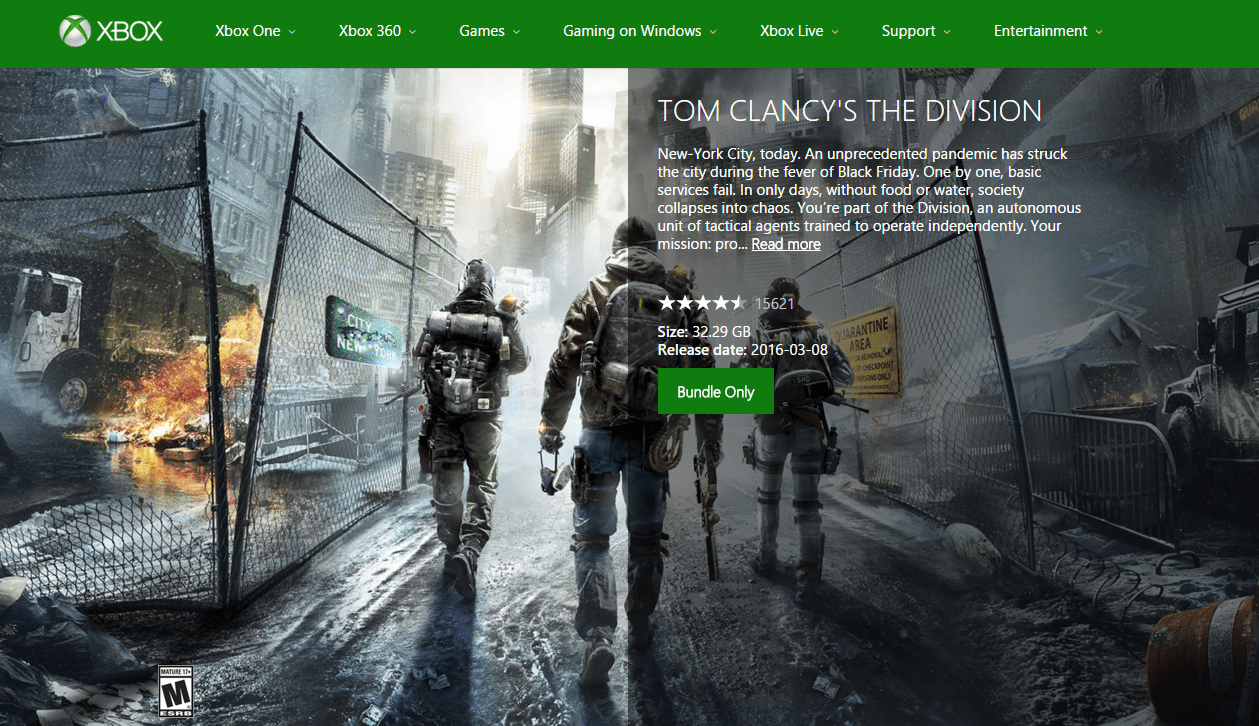 Far Cry Primal's file size for Xbox One was also revealed some time ago, which was revealed to be only 11.97 GB. This surely surprised a lot of players as the previous installment in the Far Cry series, Far Cry 4 had a file size way bigger than this, that was around 22 GB. But the good thing is that if your planning to get Far Cry Primal and The Division at once, you wont have to worry about clearing a lot of space.
Tom Clancy's The Division will be released for PC, PS4 and Xbox One on March 8, 2016. The Season Pass of the game was detailed some time ago. According to Ubisoft, the Season Pass will feature three Expansion Packs and each one of them will deliver a brand new experience filled with brand new stuff.
Let us know what you think about this news in the comments below.