We'll teach you how to get this achievement in our Titanfall 2 Becomes the Master Trophy Guide. Beat Pilot Anderson's Gauntlet ghost recorder time and place in the top 3 on the Gauntlet scoreboard. In a similar vein to the classic "Mile High Club", this will require you to complete an almost flawless run of "The Gauntlet", scoring less than 33.65 seconds in order to attain 3rd place on the single player scoreboard.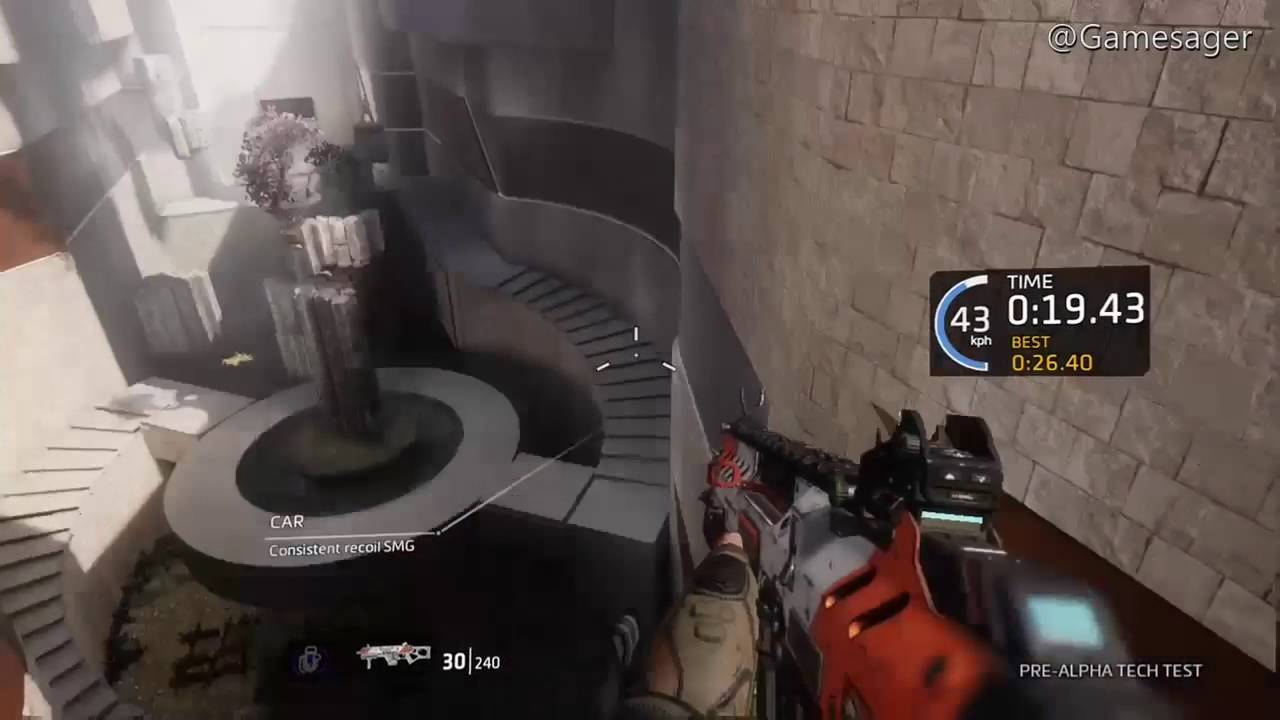 Titanfall 2 Becomes the Master Trophy Guide
The most important factor here is SPEED. You will need to be able to reliably complete the course in 33 seconds before even factoring in the enemies. Once you have a good feel for the controls and how to chain movements in order to maintain a high speed, start killing the enemies during your runs using the most efficient methods.
You will need to get all 15 enemies in a run or else you will get a 2 second penalty per target missed. You'll use arc grenade for large groups of enemies, the R-201 for close range high speed shots, and the EPG for longer range splash damage kills. Don't accidentally hit yourself with arc damage, as this will disturb your suit and slow you down. During your entire run, you should be wall running, double jumping and sliding. If you aren't, you are losing speed and therefore time.
You'll have to make some difficult shots, but if you manage to put a good run together while maintaining high speeds, the run will come together and you'll get it eventually.
Titanfall 2 is a first-person shooter video game developed by Respawn Entertainment and published by Electronic Arts. A sequel to Titanfall, the game was released in October 2016 for Microsoft Windows, PlayStation 4, and Xbox One.
Let us know your thoughts on our Titanfall 2 Becomes the Master Trophy Guide. Stay tuned to MobiPicker.