Titanfall 2 may be announced soon, and GameStop may have already jumped the gun on it. NeoGAF user 'funkystudent' found placeholder art for Titanfall 2 at his local GameStop, and while it doesn't tell us much, it sure does get us excited.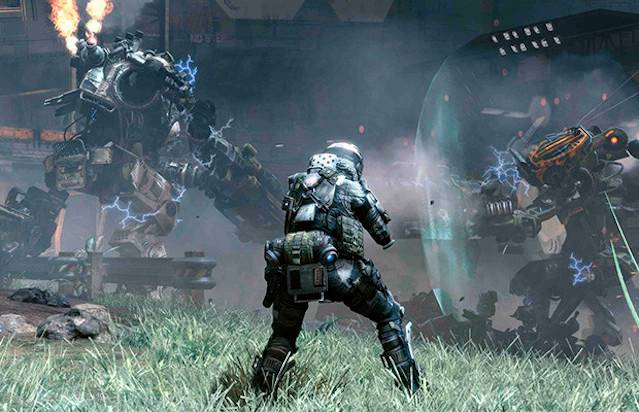 'funkystudent' shared a photo of his discovery via Twitter:
Titan fall 2 confirmed. pic.twitter.com/vtYkStu1nF

— Niall Maher (@niallmaherFM) February 29, 2016
Titanfall 2 is also listed on GameStop's official website, and is given a placeholder date for the December 31st, 2016. While the date itself should change, the year probably won't, seeing as we know that the game will indeed come out in fiscal year 2016.
We know from previous reports that the game will reportedly have a singleplayer campaign, unlike the original game. There are also reports of a TV series in development, which should be interesting.
Despite the image shared by Niall Maher, Titanfall 2 is not expected to arrive on last-gen consoles such as the PS3. As the GameStop listing suggests, it should come out for the PC, PS4 and Xbox One. We expect a Holiday 2016 release, in order to coincide with the related toys being produced by McFarlane Toys.
Are you hyped for Titanfall 2? Let us know in the comments below.