Titanfall 2 has 46 Collectibles. You need to find all the pilot helmets for the Every Nook and Cranny trophy and achievement. You can see on mission select which ones you are missing and follow the timeline below for their locations.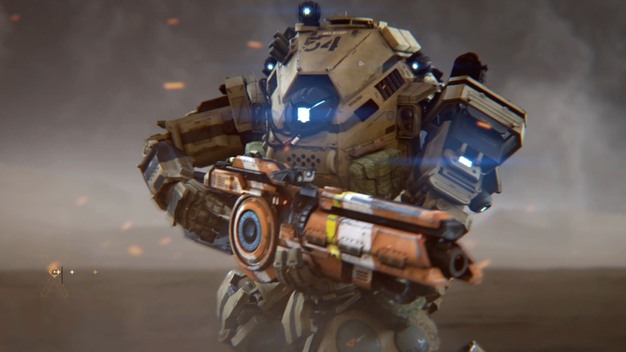 Titanfall 2 Achievement Guide for collectibles
Titanfall 2 has 46 Pilot Helmets Collectible Locations. Finding all unlocks the "Every Nook and Cranny" Trophy / Achievement. In Mission select, you can see how many Collectibles you have found. Additionally, you can pause the game anytime and see a little collectible tracker in the bottom right. They all look like glowing Pilot Helmets and you must pick them up while on foot (not in your Titan). Once you find them they are saved instantly. You can quit out to the main menu immediately without losing any progress and you don't have to get them again if you die. None of the Pilot Helmets are missable, they can be collected via mission select at any time.
There are 9 missions and they all contain at least one collectible. You also get the trophies "Off the Beaten Path" for finding 10 Collectibles and "Collector" for finding 25 Collectibles. There are a lot of video tutorials for that so you can search for those online. However, a lot of people are having a problem with the Assembly Line helmet. For that, simply follow on how the housing is built, look for the third stop, just look out for the weapons box with the white sheet in front while on the moving platform. Anyways, let us know what you think of Titanfall 2 so far.
Titanfall 2 is a first-person shooter video game developed by Respawn Entertainment and published by Electronic Arts. The sequel to Titanfall, the game was released in October 2016 for Microsoft Windows, PlayStation 4, and Xbox One. Stay tuned to MobiPicker for more guides, tips, and tricks.