Russian cosmonaut Anatoly Ivanishin, his Japanese counterpart, Takuya Onishi, and the American astronaut Kate Rubins returned to Earth on Sunday (30), after 115 days of mission at the International Space Station (ISS).
The Russian Soyuz MS-01 landed successfully on the steppes of Kazakhstan at 03H58 GMT (01H58 GMT). "The landing was completed", said the Russian controllers. Television NASA said the spacecraft touched down upright.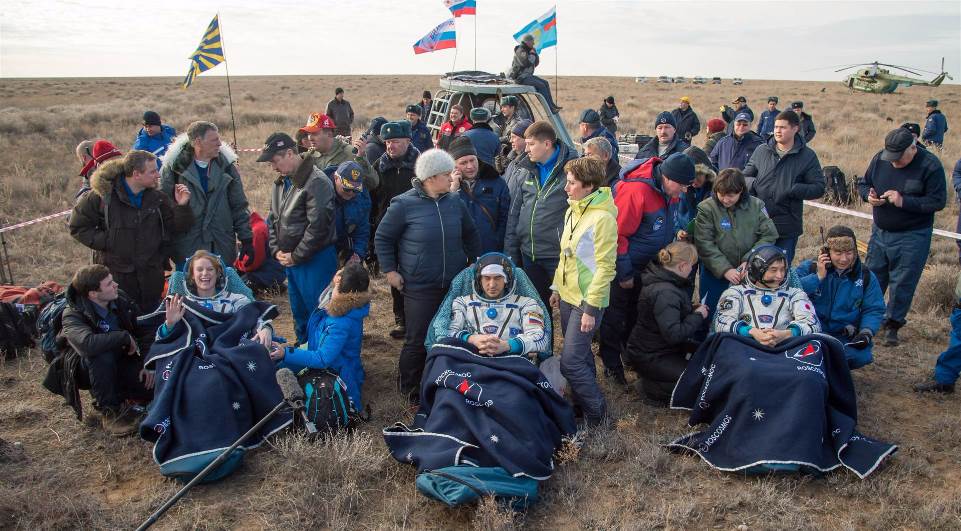 During orbital mission over 100 days in ISS Robins, one skilled in molecular biology which adhered to the space program 2009 first DNA sequenced space.
Both for her and for Onishi, this was the first trip into space, while the Ivanishin commander had conducted a five-month mission on the ISS for five years.
Images from NASA showed Robins smiling after being the last to leave the space module. "Everyone is feeling great," Ivanishin said in translated Russian statements.
The three astronauts will be taken to the Kazakh city of Karaganda, where Ivanishin will go to Star City, near Moscow, where he will focus on post-mission work. Meanwhile, Rubins and Onishi will be taken to Houston.
The trio return to Earth marks the first full mission to the new generation of Soyuz spacecraft. The trip had to be delayed by two weeks because Russia needed additional testing.
DNA in space
The participation of Rubins mission has generated huge excitement and anticipation after the announcement of its plans to analyze the DNA behavior in space.
In August, Rubins has successfully sequenced the genetic material of a mouse, a virus and a bacterium using a device named Minion, obtaining the same results in tests on Earth.
NASA indicated that this research on biomolecular sequencing could help identify potentially dangerous microbes in the ISS and diagnosis of disease in space.
Rubins is the first woman aboard the ISS since the Italian Samantha Cristoforetti returned to Earth after completing a 199 days mission last June, a female record.
His compatriot Peggy Whitson, 56, will follow suit on November 17, on a mission that will also include French astronaut Thomas Pesquet and Russian cosmonaut Oleg Novitskiy.
Sixteen countries participate in the ISS, a research center placed in orbit in 1998, which cost $ 100 billion and is largely financed by Russia and the United States.
Space travel is one of the few areas of international cooperation between the United States and Russia that have not been affected by the conflict in Ukraine.