The first two Thor movies – Thor (May 2011) and Thor: The Dark World (November 2013) – have set the expectations high for the upcoming third installment Thor: Ragnarok. Thor was the 15th highest grossing film of 2011 and Thor:The Dark World surpassed the earnings of its predecessor after just 19 days of its release. Considering all the hype and euphoria around the upcoming movie, it looks like Thor: Ragnarok will set the bar higher.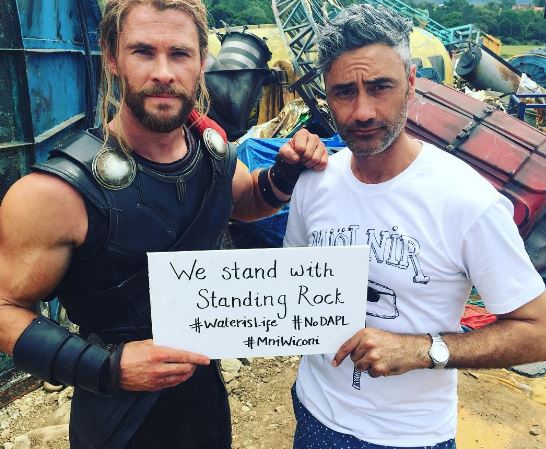 Thor: Ragnarok story plot revealed
We had already reported that Thor:Ragnarok plot will likely be based on Planet Hulk comics. And now, Disney has officially released the story plot of the upcoming Thor movie, revealing that the film will indeed offer glimpses of the Planet Hulk saga. According to the story plot, the Norse Thunder God will be incarcerated in a distant universe without the Mjolnir on his side. According to Disney and Marvel – "In Marvel Studios' Thor: Ragnarok, Thor is imprisoned on the other side of the universe without his mighty hammer and finds himself in a race against time to get back to Asgard to stop Ragnarok, the destruction of his homeworld and the end of Asgardian civilization, at the hands of an all-powerful new threat, the ruthless Hela. But first he must survive a deadly gladiator contest that pits him against his former ally and fellow Avenger, the Incredible Hulk!"
In fact, Marvel had given hints about the Planet Hulk storyline at Comic-con 2016, where they showed off the Hulk gladiator armor used in the movie. It looks like Doctor Strange will play a key role in the movie and is expected to appear in an extended cameo. Chris Hemsworth will return as Thor and Tom Hiddleston is back as Loki. Anthony Hopkins, Idris Elba, Jeff Goldblum, Tessa Thompson, Karl Urban, Mark Ruffalo and Cate Blanchette are also part of the movie cast.
Thor: Ragnarok is all set for US release on November 3, 2017. This year is a big one for Marvel fans as three Marvel movies are on the cards – Guardians of the Galaxy Vol. 2 to be released on May 5, Spider-Man: Homecoming to be released on July 7 and finally Thor: Ragnarok on November 3rd.
What do you think about the Planet Hulk glimpses in the upcoming movie Thor: Ragnarok? Will it make the storyline more interesting? Post your thoughts in the comments section!