The Walking Dead Season 8 trailer is going to be released soon. Fans of the series are excited to find out whether the trailer will tease any character death, a fierce battle or more dramatic scenes. Read to know more.
Season 7 finale of this post-apocalypse drama has wrapped up on a thrilling note. Rick Grimes is all set to start a new battle against Negan. It has also seen a major character death, for instance, Sasha  (Sonequa Martin). Hence when the new season begins, speculations are rife, that there might be more deaths coming to the season. But will that be teased in The Walking Dead Season 8 trailer? This is something to look forward to.
When Will Be Season 8 Trailer Released?
The Walking Dead Season 8 trailer will be released on July 21 reported Comicbook.com. Before the world sees the trailer online, audience, as well as the cast and crew of the series, will come to Hall H of the San Diego Convention Center, where the trailer will debut, adds the report.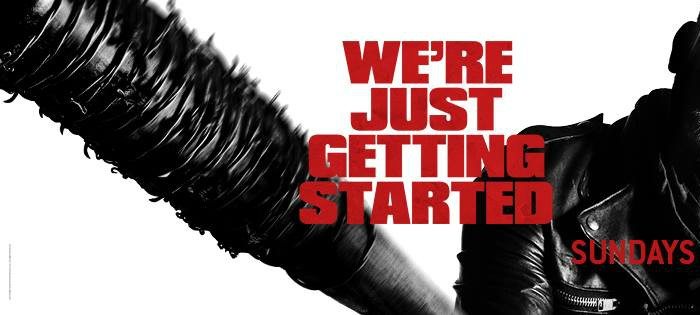 Ross Marquand Talks About Season 8 Trailer
Actor Ross Marquand, who plays Aaron in the series says about the trailer that, "I think, I mean, for as cool as the Tiger is, we all love Shiva," he continues, "…but I think what we've got to show here in Season 8 is going to trump everything that we've ever done on the show by far," as per the aforementioned source.
When Season 6 wrapped up on a cliffhanger, fans were excited to see that who gets killed by Negan in the final moments. The premiere of Season 7 has revealed that character Glenn (Steven Yeun) and Abraham (Michael Cudlitz), are the one who gets thrashed by Negan's Lucille.
Now when Season 7 has wrapped up teasing the arrival of a war, speculations are rife that there will be deaths and perhaps more casualties that will be highlighted in the trailer.
What do you think will be shown in The Walking Dead Season 8 trailer? Sound off your suggestions in the comments section below.