The Walking Dead Season 8 has started the production. The series has not yet officially released its premiere date. But fans are buzzing with speculations on who will be the next cast member to get killed in the new season.
After a thrilling season 7 premiere which killed Glenn (Steven Yeun) and Abraham (Michael Cudlitz), the series went on to kill other major characters. Such as, Sasha (Sonequa Martin) who is killed in the final episode titled "The First Day of the Rest of Your Life."
The finale has set the stage for an upcoming major war between Rick Grimes group and Negan. The latter had plans to kill Rick's son Carl. But the last moment attack by Shiva, the Tiger on Negan stopped him from killing Carl. But this action of Negan eventually agitated Rick.
Meanwhile, when the series returns with a new season, there is a possibility that some of the major characters might get killed. The Walking Dead mostly follows the line of comic books of the same name. Hence here are three potential killings which fans might witness.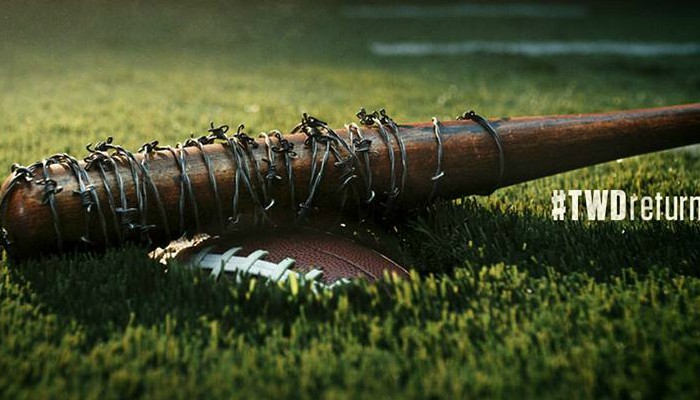 Danai Gurira's Michonne
The latest news report reveals that the death of Rick's love interest Andrea in issue #167 of The Walking Dead comics (The latest issue) might be adapted to TV series but in a different way. Character Andrea has been killed in the finale of Season 3 of the series.
Hence speculations are rife that current love interest of Rick that is Michonne might be the one to die. Character Andrea's death story can be switched to character Michonne in the upcoming Season 8. Moreover, Showrunner Scott Gimple has promised the show will have a "very different" structure in season 8, reported NME. Hence such changes in the storyline have the potential to take place.
Andrew Lincoln's Rick Grimes
The second potential character that might be killed in The Walking Dead Season 8 is Rick. Gimple has told TV Line that leader "will suffer any loss, even his own self." He added that this will be done by him to give people the life they should live. This might be the only choice left with him and hence he is willing to face the losses.
Jeffrey Dean Morgan's Negan
Last but not the least Negan is on the list of potential character that might be killed in Season 8.  The entire Season 7 has seen Rick's struggle to kill this leader of the Saviors. But he could not manage to slash Negan.
Therefore when the series returns with the major face-off between Rick and Negan, there is a possibility that Negan might breathe his last. Not only are the viewers waiting to see how Negan dies. But also, showing his death on-screen might gather more viewers for the show.