The Sim team dropped a brand new interactive map for San Myshuno which is the new world coming with The Sims 4 City Living DLC. Basically, what it lets you do is go into each of the five neighborhoods and take a look at the different lots and venues that exist. The whole point of this map is basically photos and images of things they've added that you haven't seen before.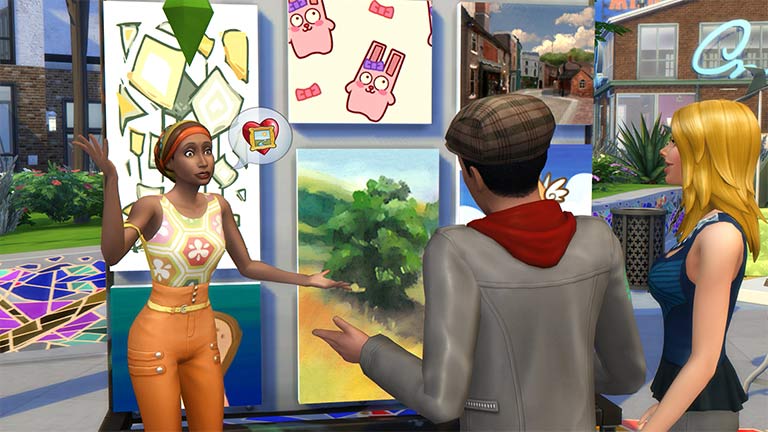 The Sims 4 City Living adds San Myshuno interactive map
There are a total of 106 images. Most of these images are really small and you can't even click to enlarge them. If you simply want to check out he images without wasting your time, just go to SimsVIP to see all the images enlarged. On the left side of the map you can see the names of each of the five neighborhoods. These include Uptown, Spice Market, Fashion District, Arts Quarter and MyShuno Meadows.
Click on any of the fie neighborhoods and you're taken to a zoomed area of the neighborhood. Then, you can click on different venues, apartments, entertainment areas and outdoor spaces. Basically, if you want to get a little taste of what San Myshuno has to offer before The Sims 4 City Living expansion drops, you can use this interactive map.
Essentially, the map is nothing but a collection of photos. So, if you were expecting detailed info then you'll be disappointed. Once you click an area it will basically show you a promotional image along with some ratings (out of 5). On the left you can also see some other images of the area which are really small and that's why we recommend checking out SimsVIP for enlarged versions of these images.
There are no descriptions that go into detail like the size of the area and so on. So don't worry about getting the DLC spoiled for you.