The Lowe Files premieres on A&E Network on Aug.2, 2017 at 10/9c. This is a reality show and deals with 'The Parks and Recreation' alum Rob Lowe and his two sons, Matthew and John Lowe, as they go across the country and probe into supernatural activities.
Actor Rob Lowe has never done something before like this, but his fans are excited to watch him on the TV screen with his sons exploring the mysterious phenomena such as 'Bigfoot' aka 'Wood Ape' and Alien base. Read to know three things before the reality show premieres.
Rob Lowe's Encounter With Bigfoot
To those who are not aware of what a Bigfoot is, here is a brief explanation. It is "A large, humanoid ape said to roam remote forest areas in the US," reported News.com.au.  Lowe while filming in Ozark Mountains of Arkansas had a major encounter with the Wood Ape and he was scared for his life, as per the aforementioned source. Fans will get to watch what happened next with them and the wood ape in the one-hour season finale reported a media report.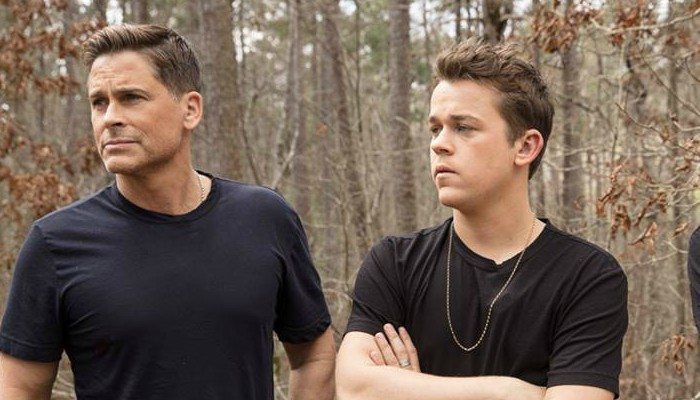 The Lowe Files Premiere Episode Details
As this show probe the supernatural phenomenon, fans will get to witness scary moments in the premiere episode with Rob Lowe and his sons. "Our first episode is about poltergeists in one of the most notoriously haunted structures in America" Rob Lowe explains, "…Nothing is staged, nothing is trick-cut — no B.S. I believe there are probably ghosts out there," reported Entertainment Weekly.
Number of Episodes of The Lowe Files
According to the aforementioned source, the reality show premieres its first of nine episodes Wednesday, Aug. 2 on A&E Network. The exciting, haunted things that they will explore in the episodes are right from finding an "underwater alien base off the coast of Malibu to working with an esteemed shaman at Preston Castle, a reportedly haunted reformatory for boys," the media report reveals. (Via Entertainment Weekly)
Watch the sneak peek of the premiere episode here: